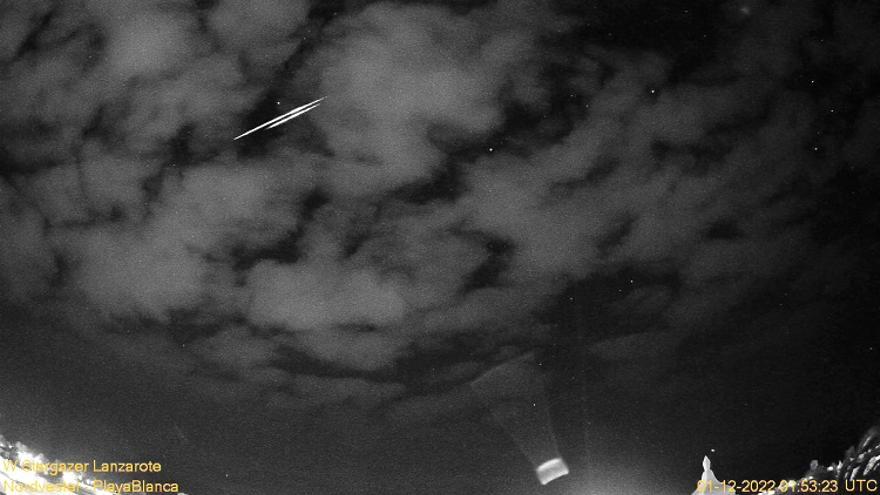 The Government of the Canary Islands maintains close contact with scientific entities to report any news regarding the sighting of fireballs, like the one located this Sunday off the north coast of Tenerife, the Emergency and Security Coordination Center 112 has reported.
The coordinating center has also detailed on its social networks that it has not registered incidents or new citizen alerts due to noise or observation of luminous objects in the sky.
In relation to the sighting of a possible fireball crossing the sky of the Canary Islands and sighted from Lanzarote this past dawn according to some sources, the 112 has specified that has not received calls associated with the phenomenon and no confirmation through scientific organizations.
The Spanish Network for Research on Bolides and Meteoritess previously reported the sighting from the town of Playa Blanca in Lanzarote of a large fireball off the north coast of Tenerife, which was detected at 04:03 this Sunday.
East It is the third incident of this type registered this week in the Canary Islandsafter last Wednesday afternoon a fireball caused a great noise when flying over Gran Canaria, which caused dozens of calls to 112, to later sight another similar celestial object, but double, over Lanzarote at dawn on Thursday.