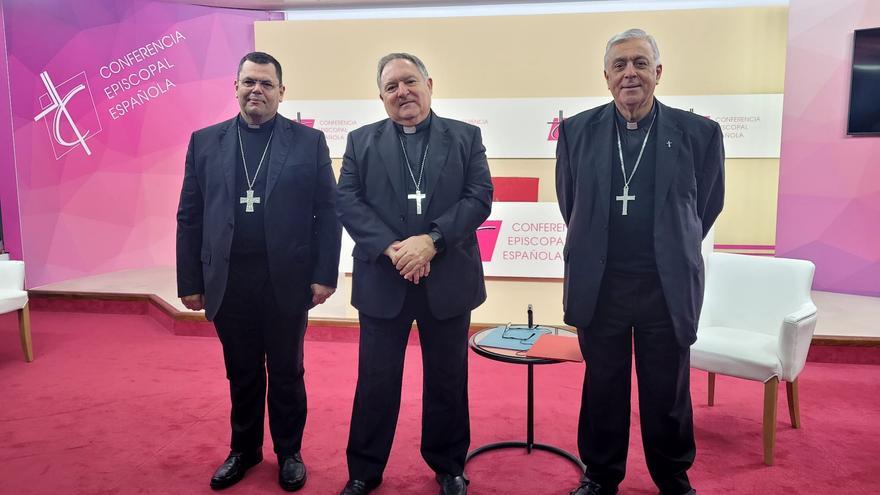 The Spanish bishops have approved a note signed by the Bishops of the Canary Islands, José Mazuelos, and of Tenerife, Bernardo Álvarezin which they appeal to all administrations to find a solution to the "increasingly desperate" situation on the islands and, specifically, in Gran Canariawhere they warn that 1,000 young people will remain on the street, on January 1, 2023, when they turn 18.
"Since they do not have documentation, they were given a date of birth on January 1, 2004, with which, on January 1, 2023, they are of legal age, and therefore, they are no longer supervised by the administration and are released onto the street. It is the great difficulty we have", explained the Bishop of Tenerife, Bernardo Álvarez, this Thursday in a meeting with the media, within the framework of the Plenary Assembly.
In this line, the bishops have asked the public administrations concerned to provide the means to resume the referrals of minors or young people ex-protected migrantsto insertion programs in other autonomous communities.
"If 1,000 more come out now, we don't know what we are going to do, the Church is a subsidiary, it is the administration that has to respond. The Government of the Canary Islands is being exemplary and the Cabildo de Gran Canaria is giving us help. We raise our voices with this note to see if the administration is aware. We cannot be throwing young people out into the street. Then they will say that they are criminals, no, when they are prepared they are wonderful. That is what we have to promote, not storage", he stressed the Bishop of the Canary Islands, José Mazuelos.
The bishops also appealed in the note to the solidarity of the whole of the Spanish Church promoting from the Canary Islands, with the support of the Department of Migrations of the EEC, the project 'Hospitality Corridors', which results in the comprehensive reception of young ex-guardians.