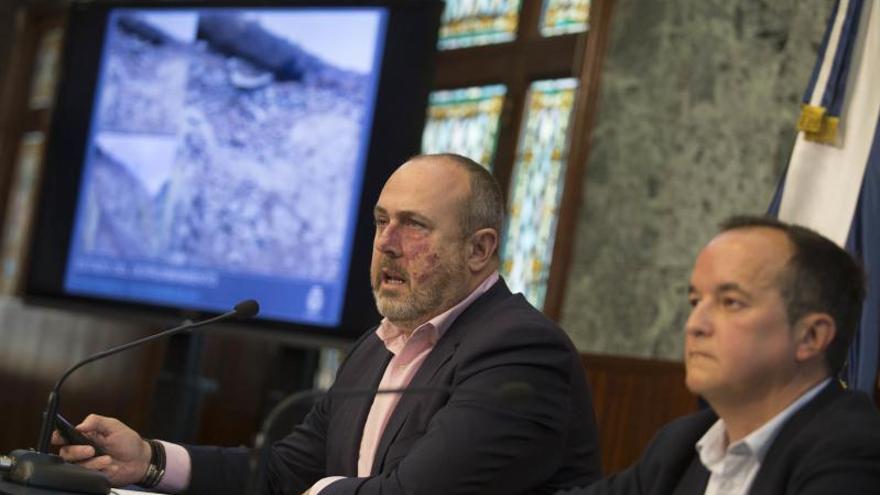 The Council of Tenerifethrough the area of ​​Mobility and Highways, has just been awarded the drafting of a new project that will decongest traffic in the busy San Isidro roundabout, in the municipality of Granadilla de Abona. The technical solution involves creating a direct lane that, starting from the TF-642 in the direction of Santa Cruz de Tenerife, connects directly with the TF-64 road towards the coastal town of El Médano, thus avoiding the passage through the aforementioned roundabout that distributes traffic in San Isidro.
The First Vice President and Island Councilor for Mobility and Highways, Enrique Arriaga (citizens), states that "the objective is that with the construction of this lane we can alleviate the traffic that is usually generated in the San Isidro roundabout". A point where, according to Arriaga, "congestion usually occurs because the vehicles that go both to the town of San Isidro and to the most touristic area of ​​El Médano converge."
Enrique Arriaga recalls that "in the last three years and to try to help alleviate the serious traffic flow problem that exists in various parts of the island, both from the Mobility and Highway areas Direct lanes have been launched at points of special concentration of vehicles. One of the last was executed in the surroundings of the La Villa Shopping Center, in the northern municipality of La Orotava, where significant retentions used to occur.
The insular director of Mobility of the Cabildo de Tenerife, José Alberto León, adds that the company awarded the San Isidro project "has three months to draw up a project that will allow us to gain fluidity in one of the points of great concentration of vehicles in the South », next to the TF-1. If the deadlines are met, this project should be delivered to the island administration by the end of February 2023.
Once the technical project has been presented, in March 2023 the entire process could begin to launch the tender for the work "with the aim of starting the work as soon as possible," they indicate from the Tenerife Cabildo.