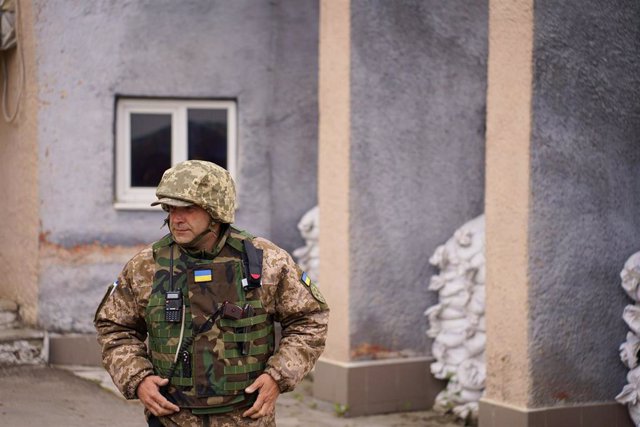 Archive – Ukrainian soldier in the Kherson region – MIHIR MELWANI / ZUMA PRESS / CONTACTOPHOTO
SANTA CRUZ DE TENERIFE, Nov. 7 (EUROPA PRESS) –
The Minister of Foreign Affairs, European Union and Cooperation, José Manuel Albares, has ruled out this Monday that Russia initiates a nuclear war or uses a "tactical atomic bomb" to try to win the war in Ukraine.
"There is no indication," he indicated in a talk in the 'Premium Daily Notices Forum' in which he asked not to "distress" Spanish and European citizens with this possibility, no matter how much some Russian leaders let him "glimpse" with irresponsible statements.
Albares has said that a nuclear war "is impossible to win, it leads nowhere but to global damage", and in response to them, he has pointed out that what is being experienced in Ukraine is a "large-scale conventional war where no There is a difference between military and civilian targets.
The minister believes that the war will continue throughout the year 2023 –"hopefully I am wrong"–, he has warned that there may be millions more refugees when the cold begins due to the difficulties in generating heating and he has been willing to the fact that Spain leads any option to "channel the dialogue" to seek peace but making it clear that it is done with respect for the principles of the UN and Ukraine's sovereignty.
"War cannot be a way of making political gains," he said.