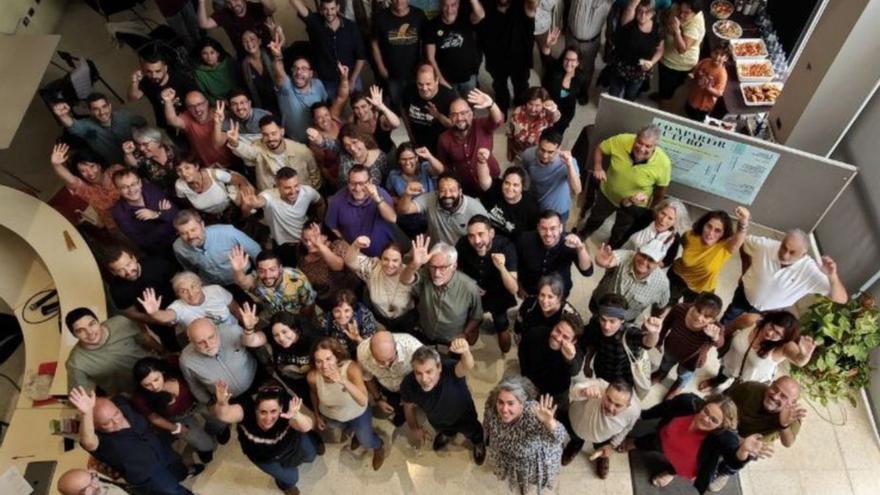 The IV Assembly of Elected Officials advanced yesterday in "the articulation of the proposals of the left for the Canary Islands" in a meeting held in Tegueste that brought together 90 people, including officials, future candidates and advisory staff. Convened by Sí se puede, Izquierda Unida Canaria and Podemos Canarias, members of the Assembly for La Orotava, the Unified Assembly of the People of San Juan de la Rambla, Ando Sataute de Santa Brígida, Initiative for La Gomera, Greens Equo Canary Islands, More Canary Islands and Initiative by El Hierro, they shared intense work for six hours to address proposals based in the territory, with a municipal basis, for "a transformation of Canarian society from the point of view of the needs and desires of the social majority", the organizers pointed out. it's a statement.
Meeting for the fourth time and after six years of its last session, this assembly was, according to the spokesperson for Izquierda Unida Canaria, Luisa Tamayo, "very necessary." "There is a work process between administrations, between confluences, between equal parties, also with very positive results wherever we are and it is necessary that we are here today debating what we have done and our mistakes, drawing up a strategy to consolidate this left-wing space is useful for citizens," said Tamayo.
Laura Fuentes, as spokesperson for Podemos Canarias, pointed out that "we share a way of thinking and of destiny, of the future that we want for the Archipelago, a vision of a more sustainable territory, of care for our land and our people, of sustainability, and for That is why we believe that these types of meetings are important to deepen this progressive space that exists in the Archipelago». Meanwhile, the spokeswoman for Sí se puede, Vanesa Martín, stressed that "many people from diverse organizations have joined the meeting to work on a future project for the Canary Islands that separates from the one that until now the dominant parties have imposed on us" .
The meeting proposed that the attendees discuss key issues that the convening organizations highlight as essential to address the challenges of the Canary Islands from the perspective of the left. Thus, the participants shared analyses, proposals and strategies at tables dedicated to the economic model and the job; the second table, housing and sustainable tourism; the third, to the defense of the public; the fourth, to sustainability and the climate emergency and the sixth to the construction of a diverse society, while table five dealt with communication between all organizations to advance in the construction of processes that strengthen policies in favor of the Canarian people .