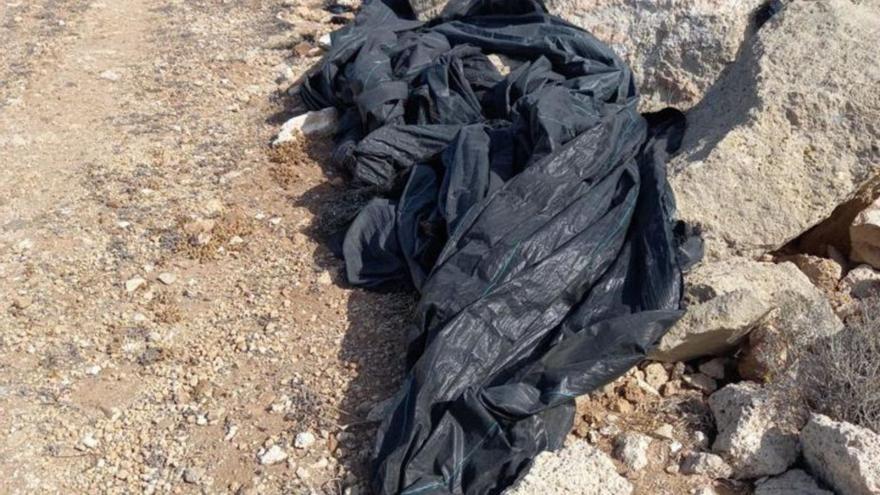 The southern region, in particular, and the Island, in general, are waiting for the plan to collect and recycle greenhouse waste, with special attention to those structures that are in an advanced state of abandonment and/or dilapidation. Said plan constitutes an institutional agreement of the council adopted in July 2020, at the proposal of the Popular Party (PP). His adviser, Valentín González, maintains that "the Island is full of plastic and the island government is lost in political battles."
Fully aware of the situation in the south of Tenerife with this type of facility –because of his status as a native, resident and former mayor of San Miguel de Abona–, González Évora confirms that the abandonment of certain areas of greenhouse agriculture due to the current socioeconomic changes "provoke a bleak image: rusty structures, broken plastics, machinery exposed to the elements…". The island councilor points out that "most of this waste is abandoned in the countryside forming landfills in which products that could be dangerous to the health and environmental stability of those areas are found."
The Cabildo agreed to equip itself with a support and awareness plan on the collection and subsequent recycling of waste from greenhouses, as well as a training program and direct advice to greenhouse agriculture through which to begin the diagnosis that could give rise to a line of aid by competition, to facilitate producers the management of such waste.
too much plastic
More than two years later, Valentín González emphasizes that "thousands of hectares throughout the Island continue to be full of plastic from greenhouses that are no longer used, despite the fact that the Popular Party has put this problem on the table with the will to provide a definitive and effective solution.
The popular councilor points out that the most important structures of protected agriculture are the greenhouses, since with its help it is possible to control climatic aspects and crops are provided with better conditions for their growth. In fact, Tenerife has for decades had an extension of agriculture under the shelter of the largest in the Canary Islands, confirms the counselor of the insular opposition.
These crops eliminate a significant amount of carbon dioxide (CO2) per hectare and year, but most of the inputs used in greenhouse production are made of plastic (bags, containers, pipes, support rings, plastic for cover, etc.).
The institutional agreement adopted by the Cabildo reflects that in order to deal with the problem, "which is greater every year", joint actions are required between all the actors, both manufacturers and producers, as well as governments (state, regional, Cabildo and town halls, etc.) must come together to address this problem, "which in a few years will be even more serious: pollution, risk of fires and organic decomposition. Therefore, the Island Corporation determined in its agreement that "greater monitoring is necessary in the location, installation and treatment of waste from greenhouses, with special treatment for those greenhouses that are in an advanced state of abandonment and/or dilapidation" .
In the absence of the agreed plan, Valentín González considers that, "unfortunately for us, we have an insular government that says of itself that it bases its work on sustainability and the fight against climate change, but that it is absolutely incapable of executing an agreement to clean the island of Tenerife of plastic».
The Popular Party in the Cabildo de Tenerife ends by denouncing that the institution "systematically fails to comply with the plenary agreements", in an attitude that the councilor Valentín González Évora has described as a "democratic anomaly", since "the agreements reached by the Plenary reflect the will of the social majority and are mandatory.