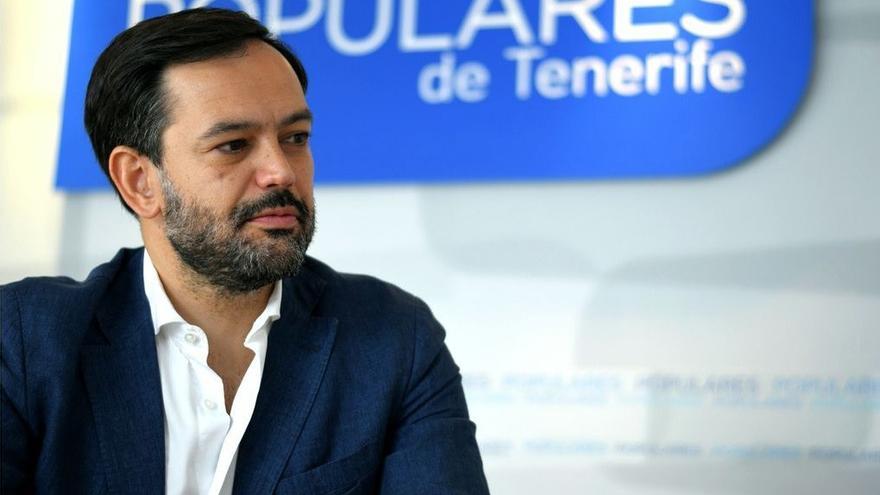 The president of the PP Canary Islands, Manuel Dominguezannounced this Wednesday that the general coordinator of the party in Tenerife, Lope Afonso, will be the electoral candidate for the Presidency of the Cabildo and the journalist Rebeca Paniagua will head the list for Parliament for Tenerife.
At a press conference, he stressed that the proposals must be ratified by the popular island electoral committee and respond to the "commitment" to "give muscle" to the PP that he maintained when he became president of the party.
He has commented that Afonso represents the return to the political front line after being acquitted of the 'market case' Y Paniagua embodies the "illusion" of joining a political project that in the next few days he will continue to present "the team" in all the islands that will develop his "plan to govern".
De Paniagua has highlighted that he arrives after several weeks of conversation with the insular president, Emilio Navarro, to contribute his "grain of sand" to the project, while Afonso has shown that he "knows how to manage" and "knows municipalism" for which "he fulfills all the requirements" to govern the island.
Satisfaction
The former mayor of Puerto de la Cruz has shown his "immense satisfaction and responsibility" for leading the list to the Cabildo because "it has not been easy" after having an "unpleasant moment" in his personal life when he suffered an oral trial, and although he had " doubts", highlighted the support of both Manuel Domínguez and Emilio Navarro.
Has said that the PP is the "alternative" for many citizens who want to improve their quality of life and has offered "a different way of doing politics", based on "seriousness" and "away from populism and harmful Adamism" that have caused the "discredit" of political activity.
Paniagua has confessed that he gave "a lot of thought" to his decision until he spoke with Domínguez and convinced him with his "exciting, reformist and innovative" project to achieve a "better Canary Islands" after many years "on the other side" listening to the politicians.
He has also indicated that he "deeply" respects the Parliament of the Canary Islands and "it is an honor" to aspire to be part of the Chamber. "I come to learn and work, contribute knowledge, ideas and enthusiasm", she added.