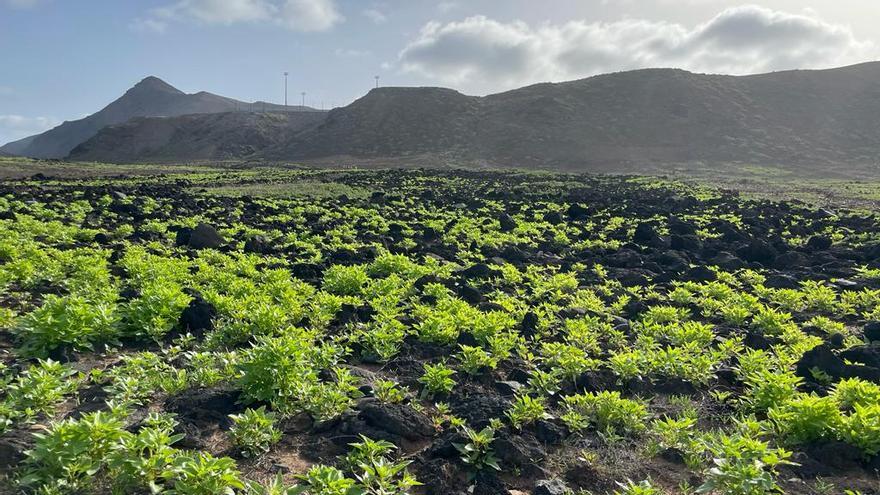 The rains of this autumn have left a visual spectacle that we are not used to in the Canary Islands. in Adeje, Tenerifewhere the reddish color prevails at this time of year, we see how green has made its way.
Also the top of the Risco de Famara, Lanzarote. The green mantle covers almost the entire geography of the island. A dry landscape without vegetation where life now sprouts.
In Fuerteventura the topsails have also turned green after a decade without water. The municipality of Antigua prepares to harvest the harvest.
Y Gran Canaria It was not going to be less where in La Isleta there has been a spectacular visual change dyeing it green.