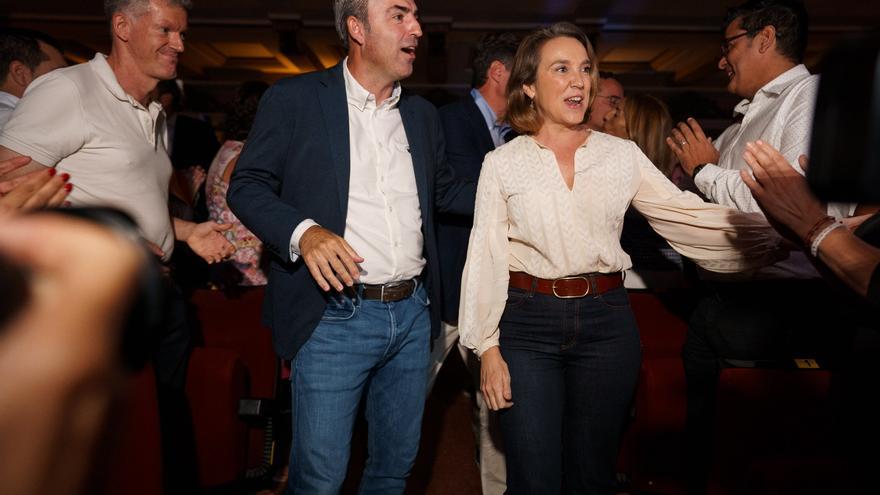 The general secretary and spokesperson for the PP in the Congress of Deputies, Cuca Gamarrahas affirmed that the PP of the Canary Islands, with its president Manuel Domínguez at the head, are "the great hope" of the archipelago, since, he observed, they have a plan to govern and the islanders no longer expect "anything" from the regional president, Angel Victor Torres.
During the closing this Saturday in Tenerife of the itinerant convention of the party in the islands 'A plan to govern', he commented that the popular have taken advantage of being in the opposition to build an alternative and govern again.
"We are in very good hands in the Canary Islands because Dominguez knows how to rule for everyone. He has shown it in Los Realejos and it is what he wants to do in the Canary Islands from May after the regional elections", he pointed out to add that in the islands "the need for change is felt".
In addition, the general secretary has placed special emphasis on the fact that the PP it is the "only alternative" real Government in the Canary Islands and the "only one" that has a plan to govern.
"The canaries no longer expect anything from Torres because the only thing he has shown in recent times is that he is limited to being Pedro Sánchez's transmission belt," he said.
Gamarra said in the same way that the 'pact of flowers' "reflects in the islands the same negative coalition that 'sanchismo' is for the whole of Spain."
"A coalition that only agrees to criticize the PP and oppose the opposition. And frankly, if they are so good at doing it, it is because their place is the opposition," he concluded.