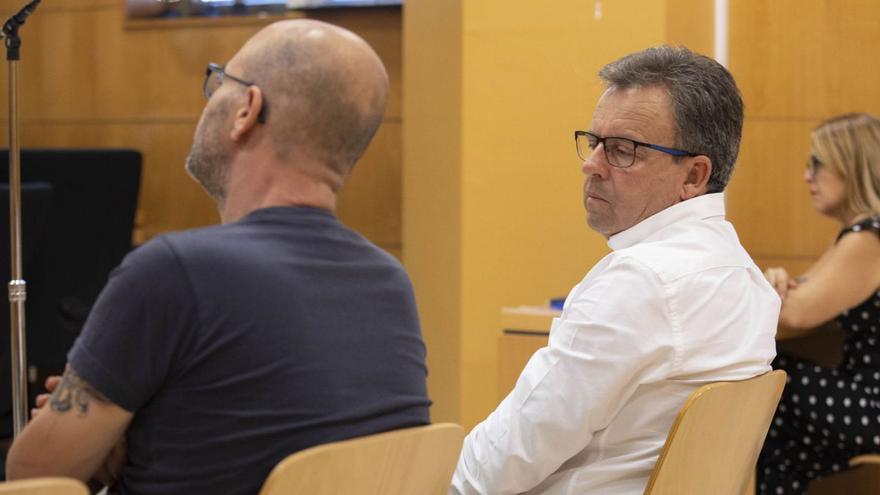 The former councilor for Urbanism and Works in the City Hall of Arico, Álvaro Arbelo, and two businessmen sit from yesterday and until tomorrow on the bench of the accused for the alleged commission of the crimes of bribery and fraud. The former mayor and one of the defendants face a request for 7.5 years in prison, 22 disqualification from holding public office, in the case of the former councilman, and 10 for the businessman, who is asked to pay a fine of 6,000 euros. All this for the alleged crimes of bribery and continued fraud in the contracting of works, whose total value amounts to almost half a million euros. In fact, the Prosecutor's Office requests the reimbursement to the Arico City Council of the amounts that differ between the real value of the awards and what was collected.
The assumptions occurred in 2010 and 2011, although it was in 2012 when the Judicial Police of the Civil Guard investigated a case of real estate fraud detecting that a businessman of Indian origin received awards from the Arico City Council to carry out road repair works, construction of niches, conditioning of a square, improvements in schools or the urbanization of a road.
Apparently, the businessman, along with two other people, had five fictitious companies that lacked any activity and limited themselves to subcontracting the actions awarded by the City Council in an allegedly fraudulent manner. One of those investigated in the summary declared before the police that he had witnessed economic deliveries from the businessman to Councilman Arbelo; income (for 52,226.50 euros) of unjustified origin in family accounts and documents collected from the employer.
Eladio Morales.
These alleged events occurred when Mayor Eladio Morales (CC), who in the first session of the trial evaded any responsibility. At the hearing, he declared that the works were always awarded by Arbelo and that he limited himself to signing them, based on the reports sent to him by the municipal secretary and the technicians. The adjudications, in addition, were approved in the Government Commission. He also denied that he participated in the drafting of the specifications and said he did not know how the former councilor chose the companies. "I did not intervene in anything and I never saw anything anomalous. The reports were always favorable and the logical thing then is that the award be carried out », he argued.
At the beginning of the summary, Morales, although at the time he was charged, but the judge concluded that neither he nor the rest of the municipal government group had knowledge of or were responsible for the alleged irregularities.
Other witnesses.
A technician assured yesterday in court that the office where these files were processed was "chaos", an official admitted that "on some occasion he verified that the numbers did not add up", denied that he gave instructions on the payment and that he spoke with more companies when deciding the award, explained that the works were sometimes divided, a promoter said that the technicians could intervene in these processes and change the conditions, employees of the consultancy with which the accused businessmen worked assured that they do not remember anything particular about the companies under suspicion and one assured that no one asked him to do something illegal and denied that in his statement to the police he assured that the businesses of the businessmen « They gave him a bad feeling."