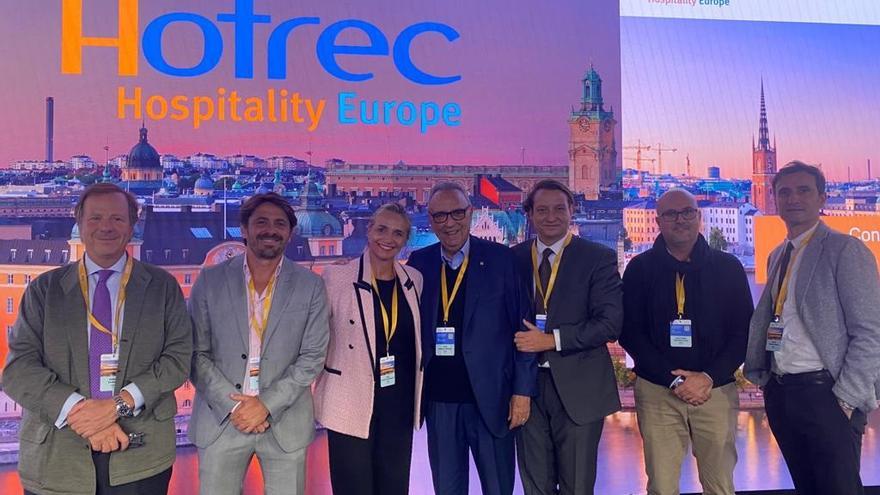 The association that represents hotels, restaurants, bars and cafes and similar establishments in Europe, Hotrec, has announced this Thursday that their next meeting will take place in Tenerife in April 2023.
The announcement took place this morning during the celebration in Stockholm of the LXXXV General Assembly of Hotrec.
The Spanish Confederation of Hotels and Tourist Accommodations (CEHAT) and Hotrec will be the organizing associations of this professional conclave that will have Ashotel as the host association.
The president of Ashotel and CEHAT, Jorge MariaHe commented that "for Tenerife, for Spain and for the national hotel confederation it will be an honor to host the next Hotrec General Assembly in 2023, during a conference in which businessmen from the accommodation sector from all over the country will have the opportunity to show the hospitality of the industry in Tenerife and its strength as the engine of the country's economy".
Every six months, the European employers' association holds its General Assembly in the country that is expected to hold the presidency of the European Union in the following semester, reports Ashotel in a note.
Spain will preside over the EU from July 1, 2023 and the assembly of Hotrec It will be framed in the periodic meetings that are held between the national employers' associations and the country's administration, to exchange ideas on how to generate the tourist fact in the complex community legislation that emanates from the Commission, the Council and the European Parliament.
Founded four decades ago, Hotrec encompasses 45 national associations in 33 countries and is the voice of the hospitality industry in Europe.
Employers thus represent 1.7 million companies, mainly SMEs, generating 9.5 million jobs (4.4% of total employment in Europe).