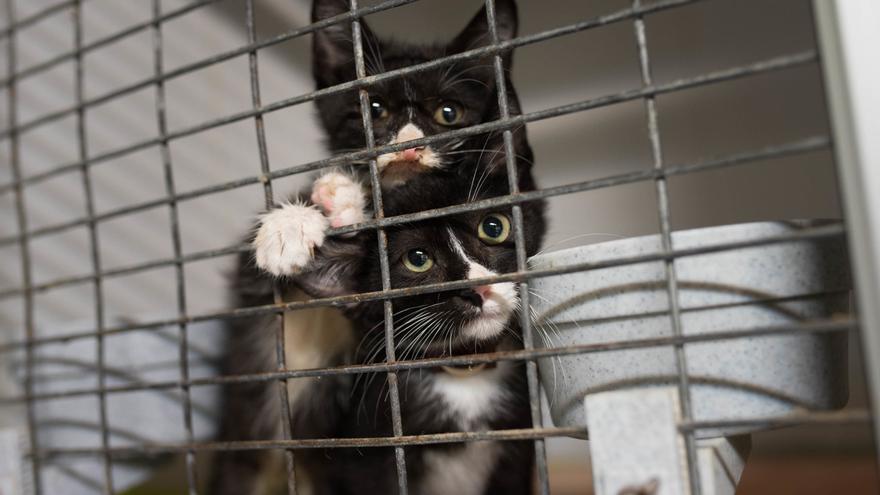 The Municipality of Puerto de la Cruz It has been agreed cease immediately the public activity of the Association for the Protection of Cats La Rosaleda according to the presidency of this private center, since its situation makes it impossible to safely care for animals.
As explained by the consistory this Monday in a statement, the report on which this decision is based detects veterinary, sanitary, environmental and urban breaches in said facility.
They are an accumulation of insurmountable circumstances in the short term in facilities that, according to the report, are obsolete and that could become a source of infection for the animals themselvesadds the City Council.
Last May, the Department of Animal Welfare received a request for municipal protection by the cat protector La Rosaledaresiding in the municipality, who declared that he was going through a very complicated health situation.
The application warned of the death of 46 cats in three months as a result of multiple infections that, despite all the efforts made, could not be controlled.
For this reason, the City Council initiated an investigation process in which the Council of Veterinary Colleges of the Canary Islands and the Veterinary College of Tenerife have participated, together with the municipal technicians for the Environment and Health, the Department of Community Welfare and the Local Police, In addition to the unit Civil Guard Seprona.
The Councilor for Animal Welfare, Alberto Castilla, thus led to a detailed report of the circumstances of the shelter in a process during which the association apparently managed to respond to the serious situation initially raised, since it was curb the death toll that were taking place.
Although the cessation of public activity has been determined, it is allowed to continue with the attention to the cats that are in the centeralways with the aim of ensuring the dignity and well-being of the specimens that are inside, adds the consistory.
In addition, it will intensify police surveillance in the vicinity of the protector to prosecute infractions related to the abandonment of animals, since the association assures that it is a situation that has been occurring outside its facilities for many years.
In the same way, the case will be raised to higher instances and a work table will be created with the areas involved, which will advise the association at all levels in order to recover in the near future its public activityif it deems it convenient.