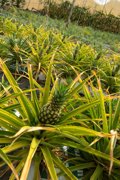 SANTA CRUZ DE TENERIFE, Oct. 2 (EUROPE PRESS) –
The Cabildo de Tenerife will be present at Fruit Attraction 2022, which will be held from October 4 to 6 in Madrid, with a stand in which a total of five companies from the island will participate: Cultesa, Asguacan, Agrorincon, Savasa Agrícola and Fast .
The Minister of Agriculture, Livestock and Fisheries, Javier Parrilla, indicated that it is "one of the largest fruit and vegetable fairs in Europe, which represents a magnificent opportunity to continue promoting and publicizing in national and international markets the characteristics and the unique flavor of our native fruits and vegetables, an unknown treasure outside our islands that we must put in its rightful place".
"In total, we will have more than 300 kilos of fruit, among which pitaya, mango, avocado, papaya, passion fruit and red banana stand out," added Javier Parrilla.
For his part, the insular director of Agriculture and Rural Development explained that the island's stand will be integrated as a co-exhibitor within the 128-square-meter stand of the Government of the Canary Islands. "Visitors will be able to taste each one of our outstanding products, from the hands of four technicians from the Cabildo, in addition, a meeting area has been prepared and presentations are planned," he added.
The 14th edition of Fruit Attraction, organized by Ifema Madrid and Fepex, has broken record figures in this edition, in which a total of 1,800 exhibiting companies from 55 countries will participate. In its 58,000 square meters of exhibition area, the attendance of 90,000 professionals from 130 countries is also planned.
PARTICIPATING COMPANIES FROM TENERIFE
Cultured. It is a pioneer agrobiotechnology company in the Canary Islands, which puts at the service of local agriculture the most advanced techniques of in vitro plant cultivation, thus contributing to guaranteeing the sustainability of the Canarian countryside and improving the quality of differentiated local products, which are strategic and of vital importance for the economy of the islands, such as bananas, potatoes, tropical pineapples or tomatoes.
The work of this biofactory is especially focused on producing high-quality seeds and plants, with a health guarantee and performance that favor the production and consumption of reliable products. Likewise, it is the only Canarian company that has, since 2003, the Title of Breeder Producer of Seed Potato, granted by the Ministry of Agriculture, Fisheries and Food.
Asguacan. Launched in 2020 due to the need to organize, protect and promote the avocado sector. At present, it integrates almost 95% of the avocado production marketed through the different Organizations of Producers of Fruit and Vegetables (OPFH) of the Canary Islands.
Agrorincon. It is a company specialized in the national and international production and marketing of Canarian avocados, with more than 20 years of experience in the sector. Its objective is to train young farmers to professionalize avocado cultivation in the Canary Islands and continue to consolidate this product in national and international markets.
Agricultural Savasa (SLU). It is a company dedicated to fruit cultivation, which will exhibit the collection and marketing of tropical pineapple, whose demand has increased over the last decade, both by producers and consumers. He has more than 17 years of experience in the sector.
Fast. They are the Dean agricultural entity of the Canary Islands. They are currently leaders in the sale of bananas from the Canary Islands, in addition to exporting 65% of bananas outside the archipelago. They are also specialists in avocado, red banana, papaya and manga, among other products.