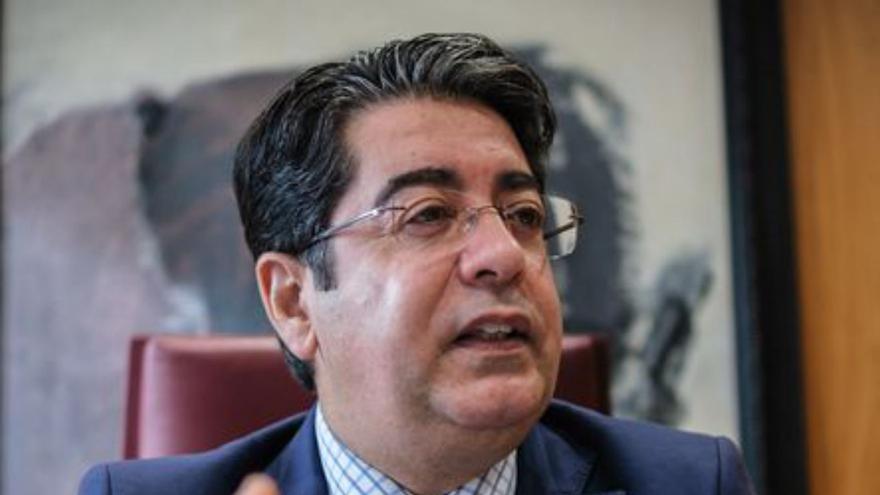 José Manuel Rodríguez Fraga will repeat as the main socialist asset in Adeje after 35 years at the head of the southern City Council. This confirmed yesterday the PSOE of Tenerife, in a statement announcing the proclamation of their candidacies for the presidency of the Cabildo and the mayors of the municipalities with more than 20,000 inhabitants. The Guarantees Committee has completed the count of necessary guarantees in the cases of local groups in which there is no socialist mayor and has established that both the president of the Cabildo, Pedro Martín, and the rest of the first mayors have correctly stated his intention to revalidate the confidence of the citizens in the elections of May 2023.
In this way, they remain as candidates for the presidency of the Cabildo, Pedro Martín; to the mayor of Adeje, José Miguel Rodríguez Fraga; to the mayor of Arona, José Julián Mena; Candelaria, Mari Brito; Guia de Isora, Josefa Mesa; Puerto de la Cruz, Marco Gonzalez; La Laguna, Luis Yeray Gutierrez; Fasnia, Luis Javier Gonzalez; La Matanza, Ignacio Rodriguez; San Juan de la Rambla, Ezequiel Domínguez; The Tank, Esther Morales; Tegueste, Ana Mena; and La Victoria, Juan Antonio Garcia. No surprise, therefore, in some numbers 1 on the lists, among which José Julián Mena stands out, who has managed to reverse the situation after suffering an expulsion file from the socialist party itself. His candidacy was confirmed on the very same day that the six mayors who rebelled against him during this mandate were announced to be leaving the party (more information on page 14).
In the municipalities with more than 20,000 inhabitants in which the PSOE does not govern, the candidacies of Jennifer Miranda for mayor of Granadilla de Abona, Airam Puerta for Güímar, David Alonso for Icod de los Vinos, María Jesús Alonso for La Orotava have been announced. , Miguel Agustín García to Los Realejos, José Rodríguez to San Miguel de Abona; Patricia Hernández to Santa Cruz and Sandra Izquierdo, Tacoronte. Among the agreements made by the Socialist Guarantees Committee is that all the pre-candidacies presented comply with the number of guarantees required in each municipality and, therefore, have become candidates for councilors in Granadilla, Güímar, La Orotava, Los Realejos , San Miguel de Abona, Santa Cruz de Tenerife and Tacoronte.
The case of Icod de Los Vinos
In the case of the northern municipality of Icod de los Vinos, only one of the candidates has achieved the minimum number of endorsements to become the head of the PSOE list for this City Council. From now on, a 24-hour claim period is opened in which appeals can be submitted to the decisions of the Socialist Guarantees Committee.