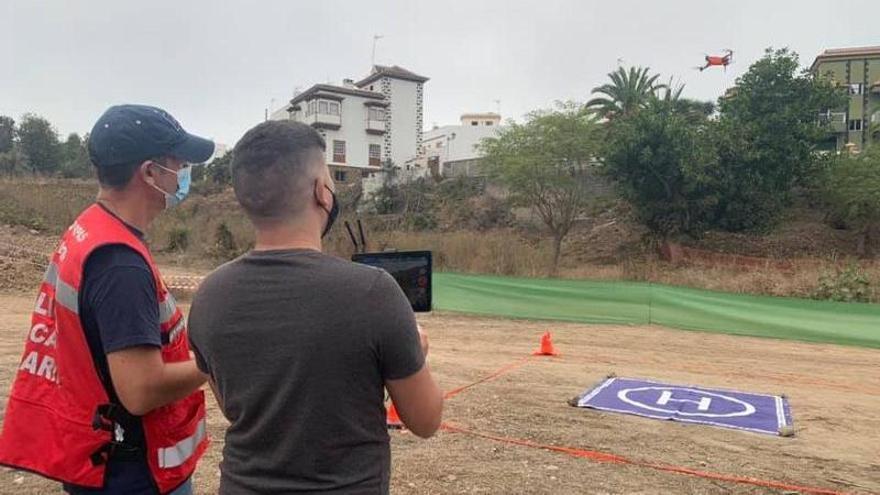 The municipality of La Guancha continues to be at the forefront of public drone training in North Tenerife. On the day of this Tuesday, September 27, 2022, a new introductory course began on utilities, applications and regulations in the management of these remote controlled flying devices and, before the end of the year, there will be a total of 40 students who will be able to participate in these training activities. In November another basic course of drone pilotwhich will train to obtain the certificates in the open category A1/A3, according to the local government (CC).
These courses are part of the 2022 call for so-called university extension courses at the municipal level, organized by the Office of the Vice President for Culture, Social Participation and Ofra Campus and La Palmawith the collaboration of the city council, through the Employment and Local Development area. They are coordinated by Santiago Torres, doctor from the ULL and graduate in Physics and Electronic Engineering.
Some twenty students are already receiving their classes in the Municipal Training Center of La Guancha from 4:00 p.m. to 8:00 p.m., and they will also be able to participate in practical activities with real drones. This course will allow them to learn aspects related to instrumentation, communication with the device, power systems and basic handling of these devices.
The objectives of this course are the acquisition of basic knowledge about instrumentation, the variety of sensors and applications, current regulations and training for the handling of small drones. The training for piloting includes the acquisition of the necessary knowledge to successfully face the online exams aimed at obtaining flight certificates in category A1/A3.
the mayor Maria Jesus Vargas highlights the "very good reception of the training related to the use of drones, with 40 students enrolled and a reserve list". The second course, offered between November 8 and 10, will allow 20 students to obtain A1/A3 drone flight certificates.