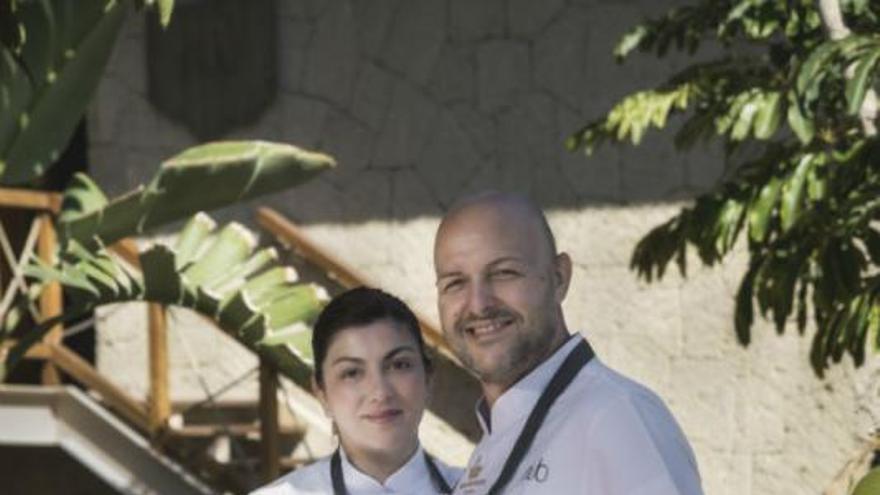 The Nub restaurant in Bahía del Duque, a hotel of The Tais Hotels & Villas, begins the season incorporating novelties to the gastronomic experience and keeping in mind the local product as the absolute protagonist of the culinary elaborations. The chefs, Fernanda Fuentes and Andrea Bernardi, reinforce their commitment to organic farming, focusing on respect for local development and local produce, successfully recovering old species of tomatoes, which were no longer cultivated in the Island, for inclusion in various dishes on the menu.
Faithful to the philosophy of continuously improving the experience of their clients, they incorporate a third space on the terrace, a carefully created area where their visitors can enjoy snacks in a chill-out environment to continue with a culinary journey through a perfect fusion of flavors from Latin America and Europe. A gastronomic delight that is open, with prior reservation, to diners not staying in Bahía del Duque who want to enjoy a unique and memorable experience in an iconic hotel on the Island.
Born in May 2016 by the chefs Andrea Bernardi (Italy) and Fernanda Fuentes-Cárdenas (Chile), Nub won one of the prestigious stars in the 2018 edition of the guide and managed to revalidate it three times.
Its concept is based on the recovery of origins, a mixture of its roots and a success of cultural miscegenation between Chile, Italy and Tenerife. The mastery of the chefs generates a very personal cuisine, which intertwines stories and develops new ideas based on Canarian products.
The essence of Nub combines perfectly with the identity of Bahía del Duque, which cares for and cultivates its Canarian identity, tradition and innovation as fundamental pillars, becoming an icon of the most exclusive service at a national and international level.