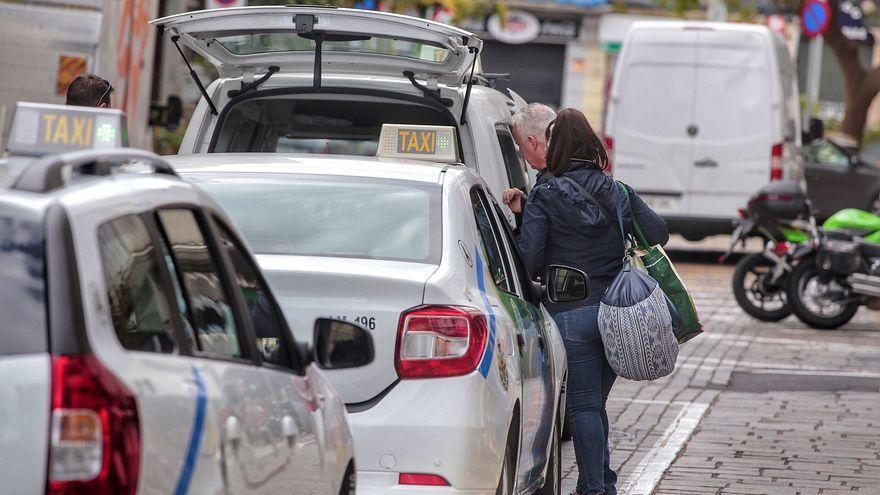 The president of the Cabildo de Tenerife, Pedro Martín, has promised to promote the rescue of taxi licenses in Santa Cruzwhere there is an excess of about 150, contributing from the insular Corporation to finance around 40% of said rescue.
This has been explained by the island president, who has indicated that "this excess of licenses is seriously harming the sector, a situation that has dragged on for too long." Martín Domínguez has stressed that «at the time, Patricia Hernandez, being the mayor of Santa Cruz, held talks with the sector and with the Cabildo to find a solution. To this day, we want to resolve this matterwithin the current mandate, logically, with the consensus of the entire representation of the sector and the City Council ».
With such a premise, Pedro Martín has announced that "from the Cabildo de Tenerife we ​​make ourselves available to the Santa Cruz City Council so that this rescue of licenses becomes effective and we all resolve this demand from the sector». The insular president has explained that in conversations held with representatives of the taxi drivers, Miguel Ojeda, president of Elite Taxi Tenerife, has once again reiterated the need to find a solution as soon as possible that contributes to the future of taxi activity in Santa Cruz. The insular area of ​​Mobility, directed by Enrique Arriaga, is already working on budget adaptation to cover the contribution of the Tenerife Council.
Pedro Martín valued that the normalization of the number of taxi licenses in the capital of Tenerife is a priority measure for the economic balance of the sector and has assured that the island Institution will participate in this process, "with which it seeks to improve its competitiveness and guarantee its viability, while providing a better service. According to a study by the Consistory itself, the number of taxi licenses must be between 580 and 632.