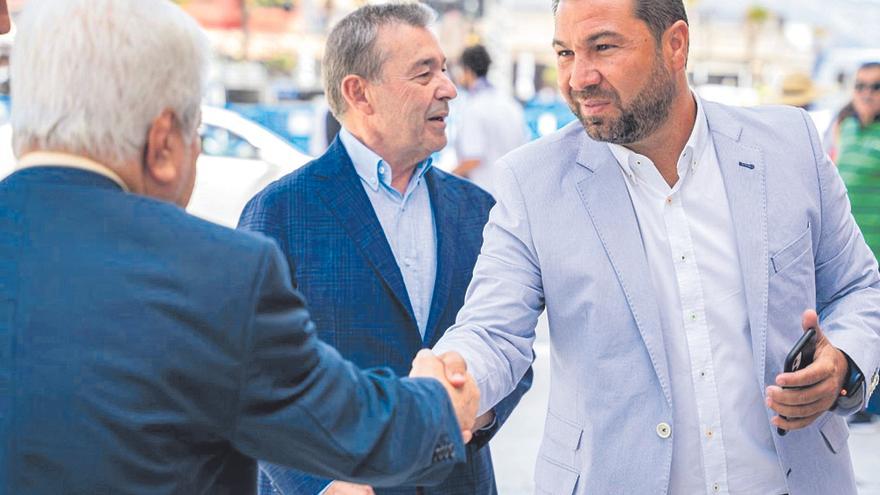 Paulino Rivero, former president of the Government of the Canary Islands, and the majority shareholders in CD Tenerife are already modeling a new project for the blue and white team. The intention of all of them is to flee from the presidentialism that has characterized the representative during the last three decades; Y move closer to a modern, functional management model with shared responsibilities.
Before the offer that has been presented to him to become the twenty-third president in the history of the institution, Rivero has not asked for time and has set a series of conditions, all of them "reasonable and that will be accepted" by the reference shareholders, confirmed yesterday sources of the negotiation. It was Amid Achi, president of Group Number 1, who proposed to the rest of the partners the name of the former president of the Government of the Canary Islands and the one who is personally in charge of piloting the process.
He would head a six-member council and keep Cordero and Ramis
Some conclusions have already emerged from the first meetings with Rivero. One of them is the departure of the manager, Juan Amador, because a profile like his would no longer have a place in Tenerife's future project. After a long relationship with the club, his goodbye will be effective the day after the December shareholders' meeting. In this sense, the blue and white professional himself – with a position at the club since Javier Pérez's time – would be in favor of his own departure.
more quarry
One of the wishes expressed by Paulino Rivero in the talks with the hard core of the majority shareholders is a comprehensive reform of the academy area, where the club is not giving the expected results and has been left in a bad place due to the growing proliferation of talents -some of them from Tenerife – who succeed in a big way on the neighboring island.
In this direction, Rivero proposes exploring other projects (such as those of Villarreal or Atlético) and importing formulas that work in other latitudes to ensure that the representative is a fertile setting for young talents.
Not only Rivero, but also other majority shareholders of Tenerife contemplate with growing concern that many players on the Island of training age prefer to go to the Unión Deportiva Las Palmas or to peninsular clubs; instead of betting on staying in Tenerife, where they see that the margin of opportunity narrows a little more each season.