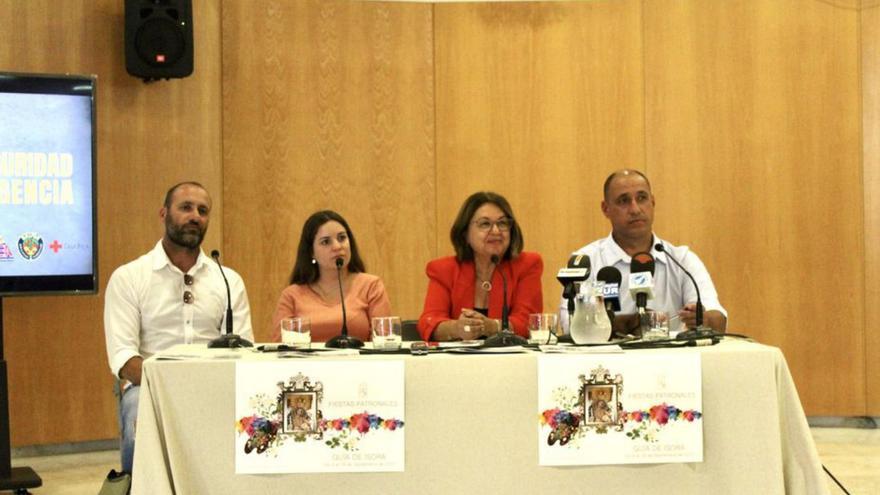 Dreamer Market, a market for entrepreneurs that combines tradition and modernity and that takes over the town of Isora from yesterday until tomorrow, and the XXXIX Craft Fair, on Sunday, opens the thirty events that make up the program of the patron saint festivities celebrated by Guía de Isora, in honor of the Virgin of the light and the Christ of Sweet Death.
Josefa Mesa, mayor of Isorana, points out the importance of recovering festive activities "in a big way". «We propose the patron saint festivities as a rebirth, as a recovery process also in what has to do with the need to enjoy, and we do it taking into account what the neighbors have transferred to us».
Traditional activities such as the Craft Fair, which has been held for 39 years, or the queen's election gala (on the 16th and dedicated this year to the Renaissance), are combined with an offer that includes musical shows –such as those offered by Ana Guerra (16 ), Marwan (17), Hall Effect (19) or the Ocho Orillas Festival (18)– with exhibitions, literary presentations, etc.
The stellar performance by Maikel de la Calle starred in the night dedicated to the youngest public. "We are very happy with her presence, since it was one of the requests that youth groups had sent us," explains Maite Pérez, Councilor for Training, Leisure and Free Time. The Noche Joven also featured activities to promote and raise awareness and performances by local DJs and artists.
Another of the classics, the boxing evening, today celebrates its XXVI edition with women's boxing as the protagonist and the professional debut of the five-time champion of Spain, Patricia Martín.
The festivities began yesterday and will last until the next day 28. It will include the 1st Conference on Security and Emergency (17th), "an unprecedented meeting", according to the Isorano mayor of Security and Transport, José Rivero.