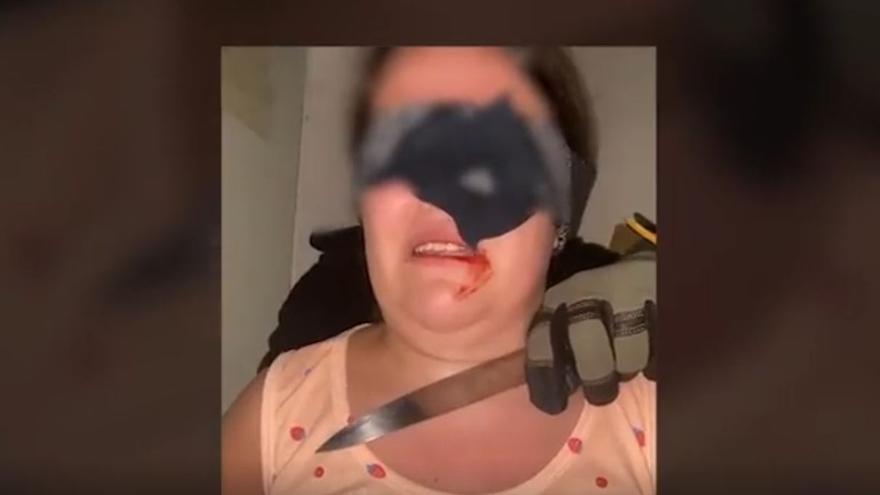 The three people related to the false kidnapping of Tenerife have been released with charges. The Court Number 2 of Granadilla de Abona has left in parole the people detained and investigated – two men and a woman – for the alleged false kidnapping in Tenerife, as alleged perpetrators of simulation and extortion crimes.
Two of them currently have a restraining order against the person who reported the case. Likewise, an entry and search was carried out at an address in Granadilla de Abona.
The Civil Guard reported yesterday on the arrest in Tenerife of five people from the same family for extort money from a woman by simulating the kidnapping of her daughter, counting on the latter's participation.
Thus, after receiving a video in which the young man appeared gagged and with a knife to the neck, the victim withdraws from a bank the amount of 50,000 euros to pay for the release of her daughter.
In the video, the daughter and author of the extortion appears with fake blood stains on her face, demanding payment in cash, which had to be delivered to a specific place determined by the alleged kidnappers.
At the same time, the investigators discovered that the victim had already been deceived on at least three previous occasions, in which she had delivered the total amount of 45,000 euros, after receiving three letters with threats against her daughter's life.
For various reasons, The investigators focused their investigations on the environment closest to the allegedly kidnapped young woman, determining the involvement of the family of her sentimental partner in the events.
The agents solved the case in less than 24 hours and In the home search, the Civil Guard found the tools used for the simulation of the kidnapping, a large white weapon, the handkerchief with which the young woman was gagged and a bottle of artificial blood.