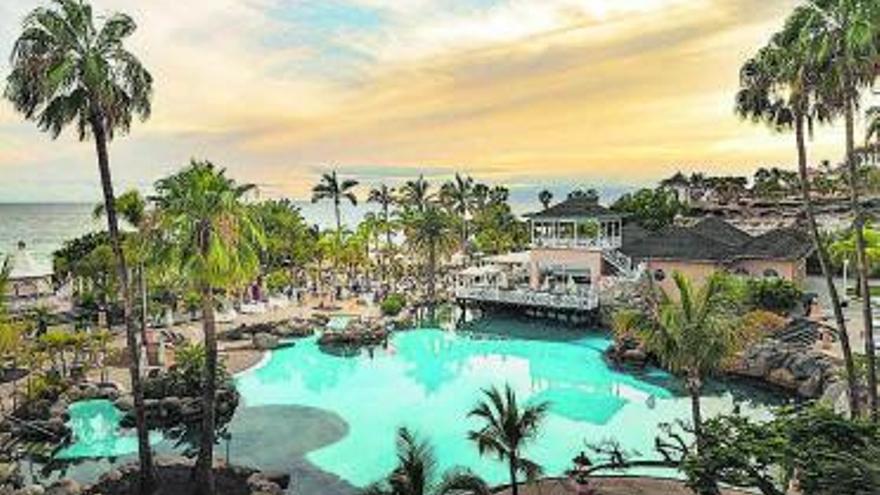 Bahía del Duque is consolidated internationally as a wedding destination. Couples from different parts of the world choose to organize the celebration of their marriage in a place where the personalization of the events held in the hotel, belonging to The Tais Hotels & Villas, owned by Grupo CIO, is the hallmark of the house.
The preference of Tenerife as a destination and over Bahía del Duque as a place to celebrate this type of event includes everything necessary for a tailor-made wedding experience, in which the bride and groom do not have to worry about anything other than enjoying themselves.
The hotel offers cocktail and banquet service with menu proposals prepared by the Bahía del Duque team of chefs, personalized ceremonies, various decoration options adapted to the theme of the wedding, hiring of photography service, live music or DJ, transportation, wedding cake design service and fireworks, among others.
Through personalized advice and planning, the hotel team prepares and coordinates the dream wedding for couples in an idyllic place with the best facilities, right on the beach and in a setting surrounded by gardens, where guests can enjoy relaxation. and the celebration of love. A specialized service that continues to increase in demand with requests from different countries in the current wedding season.
Organizing an unforgettable moment like this is reserved for a group of family and friends to offer a high-end pre-wedding, ceremony and post-wedding in exclusive rooms, suites and carefully decorated villas.
According to the director of the Hotel, Cristina de Juan, "we not only offer a premium service, but we also create unforgettable moments for our clients. That is our secret. We are known for the care with which we take care of every detail, the quality of our gastronomic proposal, and the super personalization of each wedding we celebrate.