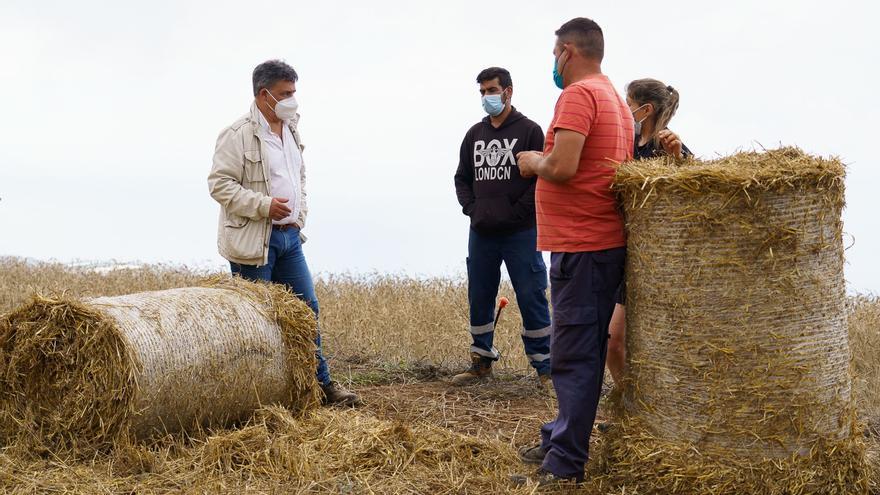 The Council of Tenerife will allocate 421,000 euros this year to promoting actions to improve the fodder supply for the island's cattle herd.
This item is part of the Forage Plan of Tenerife, with which it is intended to promote the production of forage and improve the self-sufficiency of the island.
The island councilor for Agriculture, Livestock and Fisheries, Javier Parrilla, explains in a note that the objective of this plan is to increase fodder production on the island, "because in this way dependence on foreign countries is reduced and uncertainty due to changes in prices is reduced, both freight and fuel, which affects the profitability of livestock farms".
The island official recalls that "the use of forage crops within crop rotations reduces the possibility of serious attacks by pests and diseases" and their introduction, furthermore, "can reduce the abandonment of agricultural land, both in traditional areas of cultivation of fodder, such as in new areas that have not been used for this until now".
Among other issues, this plan raises the analysis of the viability of potatoes affected by the guatemalan moth as livestock feed fodder; the study of the fodder potential of native and foreign species; the use of grass on the island's golf courses and the establishment of pilot experiences, through which it is intended to select the most suitable forage species for the different agro-climatic zones of the island.
These studies and pilot projects will have a value of 140,000 euros. Added to these measures are training actions in the use and maintenance of machinery for the cultivation of fodder, a subsidy of 140,000 euros to the Tenerife Cereals Association (ACETE) for the acquisition of machinery for the collection and treatment of cereals and a aid of 100,000 euros for the acquisition of machinery for forage production.
Javier Parrilla remembers that Livestock is one of the strategic subsectors of the island's primary sector, "Not only because it represents around 25 percent of the final agricultural value, but also because of the need to improve our food sufficiency, hence the importance of continuing to promote the business confidence of our farmers."
The island official also emphasizes that meat production and dairy products on the island have a quality that is recognized regionally, nationally and internationally.
"Although local production cannot compete in price with imported meat, it can do so in quality, freshness and continuity. But that quality depends on the feeding of our livestock, the better the feeding, the higher the quality of our productions," concludes.