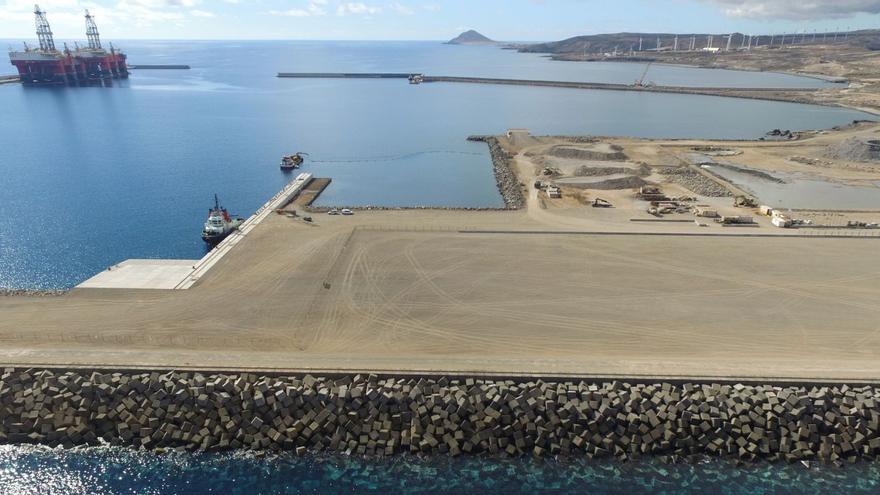 The Port Authority of Santa Cruz de Tenerife submits to public information the forced expropriation of 1,712,367 square meters that are necessary for commercial, fishing, nautical-sports and complementary or auxiliary use of these in the Port of Granadilla, in the development of the Plan of Use of Port Spaces.
This is one more step to complete the port project and will allow it to be provided with space to store containers, loading and unloading parking areas, those necessary for maneuvers related to these operations, loading and unloading of liquid and solid bulk and for interior distribution roads that allow communication between areas.
Along with this use are those referring to those necessary for commercial or industrial companies linked to port traffic, due to the volume they generate or the services they provide to port users. This section reflects the light industry, the areas of logistics activities, the Canary Islands Special Zone (ZEC), the free zone, the equipment destined to supply merchandise, the areas and plots with activity and institutional use of the port and related entities, the precise land for those facilities that the activity of the enclosure requires (electrical substations, sewage treatment plant, water tanks, etc.) and the green areas, among other issues.
The document Modification of the plan for the use of the port spaces of the Port of Granadilla estimates that the total area destined for commercial port use in the Granadilla area is 54 hectares, while for complementary port use it contemplates 214.5 hectares in the service area land.
The persons or entities that consider themselves affected by the expropriation of the 47 properties that appear in the list of the announcement published by the Port Authority of Santa Cruz de Tenerife can now formulate the allegations that they deem appropriate regarding the origin of the occupation or disposition of the estate.