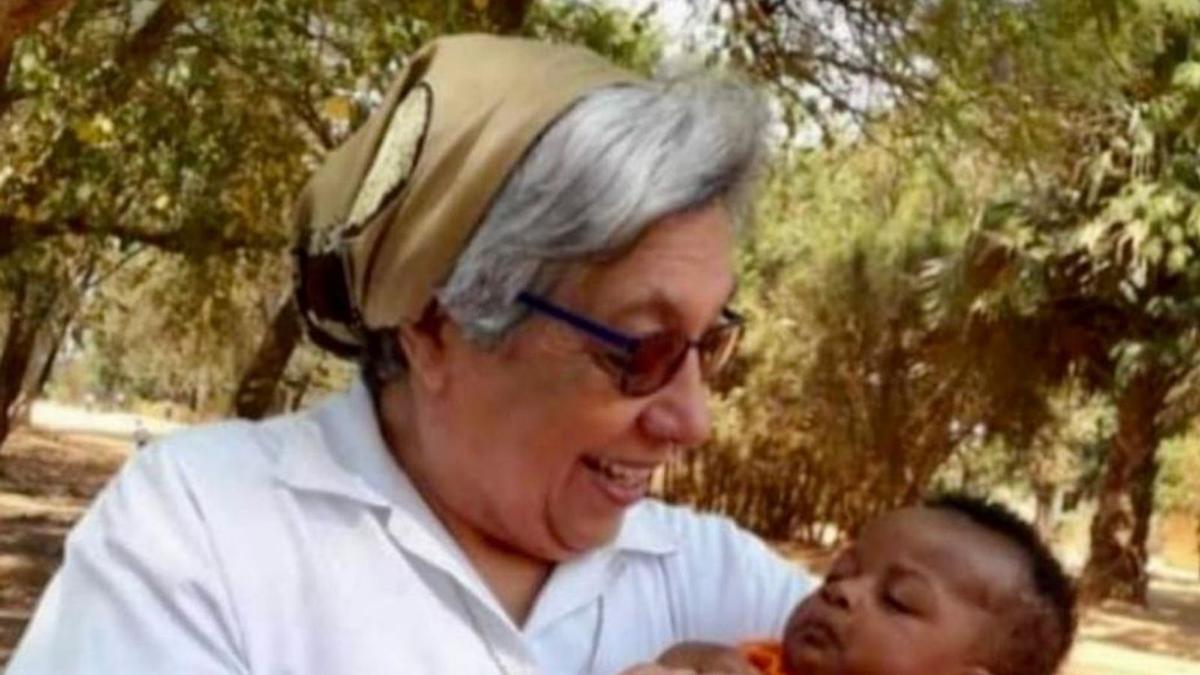 Isorana María del Carmen Larai Martín, Sister Larai, teacher and Favorite Daughter of Guía de Isora since June 16, 1994 for her humanitarian work on the African continent, passed away the day before yesterday. The official flags fly at half-staff and display black crepe as a sign of mourning. The mayor, Josefa Mesa, and the City Council of Guía de Isora deeply regret the death of the missionary and send their condolences to friends and family: "Sor Larai is leaving, but she leaves us her teachings, the value of caring for others, the dedication to others and care for the most disadvantaged", says the councilor.
Born to an Isoran mother and an Indian father, she was raised by her aunt Benigna after her father returned to India and her mother died when she was four years old. At the end of her school period in Guía de Isora, she went to the Hogar Escuela in the capital of Tenerife, governed by the Congregation of María Auxiliadora. A year before finishing her teaching studies, she became part of the order and, later, she dedicated herself to teaching at the same center.
A life dedicated to others
Her true vocation was to work as a missionary, with Zaire (now the Democratic Republic of the Congo) being her first destination for 17 years. From there she went to Rwanda, a country where she would work as a teacher until the ethnic conflict between Hutus and Tutsis arose. Despite her will to remain in the country, her prevailing cruelty made Sor Larai have to flee and return to Spain, since the intention to assassinate the foreigners who remained on the ground had already been announced.