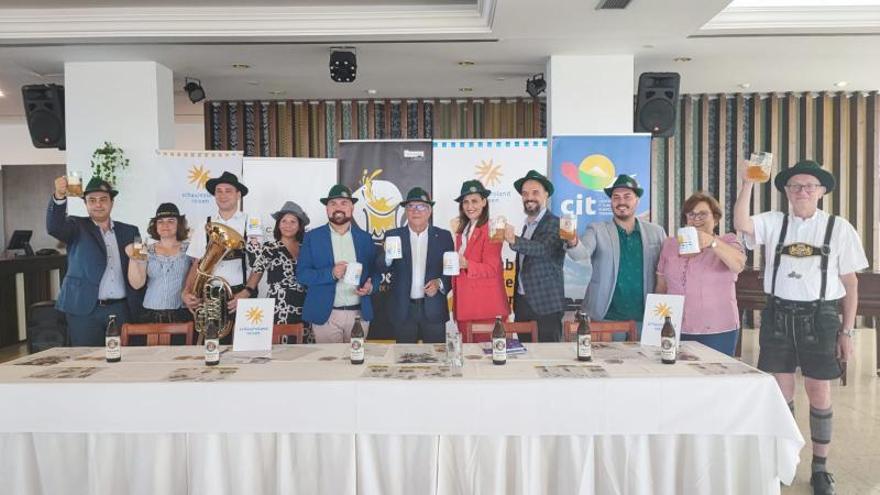 The municipality of Cross port celebrates the 49th edition of the Bavarian Week and Oktoberfest from the 26th to the 29th of this month. The bet in this edition is to recover the experience of the foreign visitor through the attractiveness of the traditional German influence in the tourist city. The festival of festivals incorporates important novelties this year.
The program includes street performances, the collaboration of hotel establishments and the Plaza de Europa as the nerve center. The activity will flood the municipality with the best German beer and gastronomy in a weekend in which Puerto de la Cruz will be a meeting place for residents and visitors.
The organization is run by the Center for Initiatives and Tourism with the collaboration of the City Council, re-adapt its main hallmarks to continue enjoying a living city.
The special week kicked off last Tuesday with a concert on Iriarte Street. On Wednesday the traditional performance of the German orchestra took place in the Costa Martiánez Tourist Complex and yesterday at noon another concert in Parrot park gave way at night to another performance on Colón Avenue. All these acts complete a Bavarian Week starring the Teutonic orchestras Reinheitsgebot, Hüttenzauber and Blechbuckel. They expressly come from different parts of Germany to share the traditional folklore of German culture and will also be in charge of offering live music.
A luxurious brooch
The finishing touch will be the Oktoberfest, which will be held on the 26th, 27th and 28th. It will turn the Plaza de Europa into a German town and will make a leap in quality in the innovative approach of offers such as gastronomy. There will be no shortage of craft beers or typical confectionery from the Rhine country. An ideal space for meeting family and friends with free access. Also to enjoy good music in an open space set up for the occasion.
"Delighted to offer culture and leisure to both the citizens of Porto and our visitors." Mayor Marco González underlines it. The Councilor for Tourism, Carolina Rodríguez, defines the bonds of friendship with the German community: "Bavarian Week and Oktoberfest are hallmarks of an identity that endures and consolidates us as a destination with a past, present and a great future."