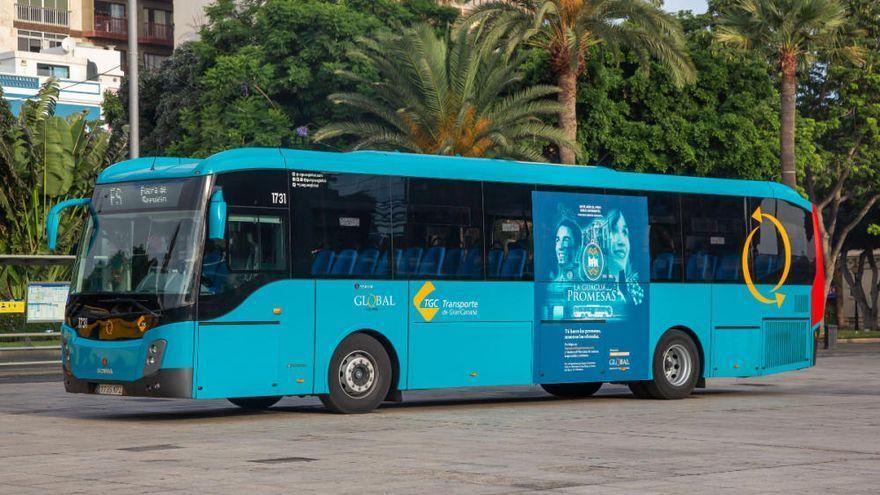 The expectations generated in transport companies with the 50% increase in the bonus for users is uneven. In the case of Gran Canaria, the global company expect an increase in travelers the last quarter due to the impact of this measure around 5%, while Titsa and the Tenerife tram They expect the increase to be between 10 and 15%, according to the figures handled by the Cabildo.
Global had 25.2 million travelers in 2019. After two years of pandemic, for this 2022 the operator's initial estimate was to close the year with around 26.2 million users, forecast made before the announcement of the bonus up to 50% of subscriptions by the Government central.
According to the CEO of Global, Víctor Quintana, «With the reduction of the bonds starting in September, we do not expect an exaggerated increase in demand since the prices of the bonds have fallen a lot in recent years and we believe that the price no longer weighs so heavily in the decision to opt for transport regular". Given this scenario, the manager estimates that the increase in travelers in the last four months may be around 5% approximately.
The Minister of Transport of the Cabildo of Gran Canaria, Miguel Ángel Pérez, adds that since the policy of reducing subscription prices began, the number of travelers using the bus on the island has multiplied by more than four. The data shows that in recent years the users who use public transport have increased notably and that the private cars that use the motorway entering the capital of Gran Canaria have decreased.
In the case of Tenerife, each month an average of close to 50,000 subscribers use public transport in Tenerife and there are more than 30,000 youth voucher applicants. The tram that connects the capital of Tenerife with La Laguna is used by 13 million passengers a year, which demonstrates the roots of this means of intercity transport that unites the two most populous municipalities on the island. Once it has been clarified to those who benefit from the new 50% discount, both the urban buses of the municipalities that have this means of transport and the tram will have this discount, although there are mayors and parties that continue with the claim that the subsidy reaches The 100%.