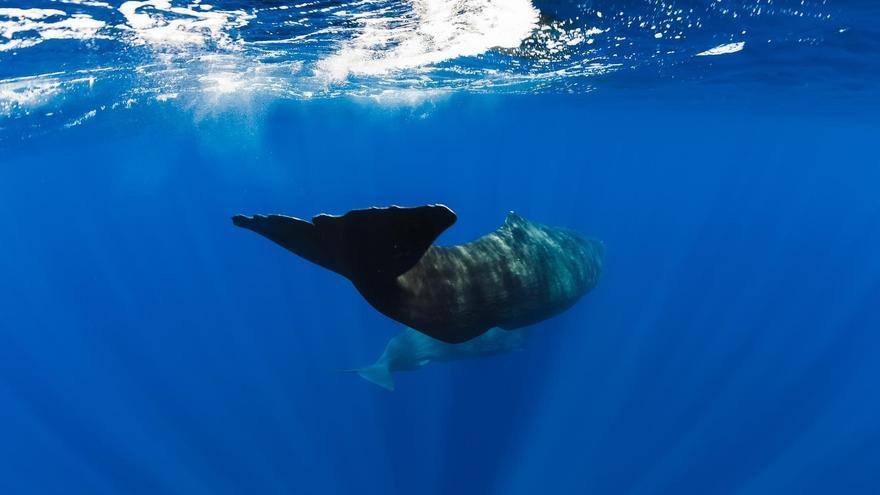 The Biodiversity Foundation of the Ministry for the Ecological Transition and the Demographic Challenge will design measures to minimize collisions with sperm whale ships and other cetaceans, especially in transit areas such as the Canary and Balearic Islands.
With this objective, within the framework of the 'LIFE Intermares' project, it has started bells oceanographic to collect data on their distribution in both archipelagos with which in the coming months they will design management measures to reduce these collisions, which according to a recent study by the University of La Laguna (Tenerife) pose a serious threat to these species, since the 60 percent of their deaths are due to these collisions with boats.
Specifically, the Fundación Biodiversidad will collaborate with the Tursiops Association in the Balearic Islands to carry out photo-identification campaigns of sperm whale specimens, as well as satellite marking and a genetic study of these to monitor their population. To carry out an acoustic-passive monitoring of the cetaceans, the technicians will place hydrophones at various strategic points of passage of the Mallorca and Ibiza Canals.
In this case, jobs in these areas include ferry trips from both the Peninsula to islands, as between islands, to analyze the routes of the boats and see if they cross sensitive areas for these species. At the same time, similar photo-identification, satellite marking, genetic analysis and specific archeological sampling will be carried out in the Canary Islands to verify the distribution of the sperm whale.
During the coming months in the Macaronesian archipelago, the foundation will collaborate with the University of La Lagunathe University of Las Palmas de Gran Canaria and the Oceanic Platform of the Canary Islands (PLOCAN) and CEAMAR, in a sampling to demonstrate the effectiveness of the use of special thermal cameras, created exclusively for this type of action, for the detection of sperm whales to minimize collisions with transport lines.
All the information obtained in both studies will overlap with the existing information on the analysis of maritime traffic, developed from the Center for Studies and Experimentation of Public Works (CEDEX), to propose a program of measures and launch a pilot project with the objective of minimizing collisions between boats and cetaceans.