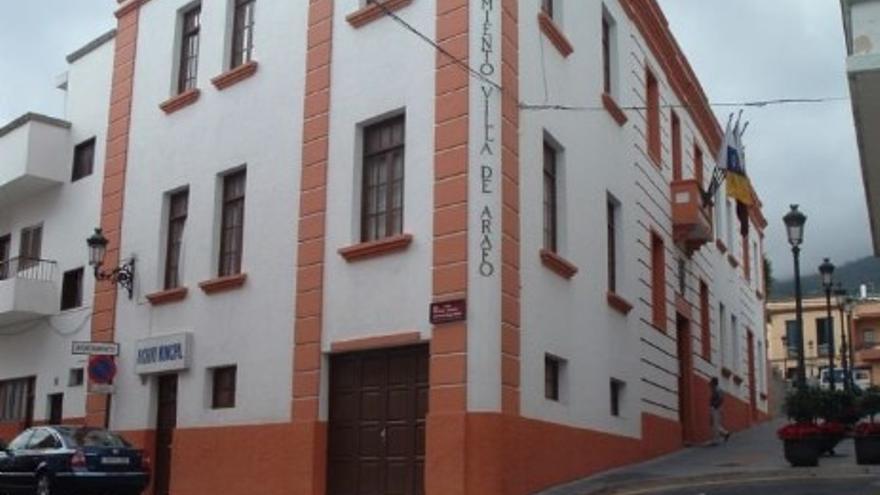 The patron saint festivities of the Villa of Arafowhich will be held between July 29 and August 31, will be dedicated this year to Cesar Manriquereported this Thursday the Cesar Manrique Foundation (FCM). The City Council, whose municipal corporation presides over Juan Ramon Martinhas thus wanted to pay tribute to the artist whose legacy exalts the harmonious relationship between art and nature, while claiming care for the natural and cultural heritage of the islands and the planet.
Within the program of celebrations, the FCM and the City Council of Arafo have included several activities around the figure of the creator from Lanzarote. Among them stands out the exposition Cesar Manrique. Life, art and nature, which can be visited between August 22 and 31. It can be visited on the ground floor of the Juan Carlos I Auditorium and the exhibition presents an approach to the life and work of Manrique, through panels with images and texts, which not only focus on his pictorial work, but also include aspects of his public and sculptural work. Likewise, contents are included that, using the words of the artist himself, highlight his environmental protection work. A guided tour will be offered on August 23.
In addition, that same day, the Atlantic Fauna Workshopcoordinated by the person in charge of the Pedagogical Department of the FCM, Alfredo Díaz, in whichGirls and boys of any age can participate and that will culminate with the exhibition of the works carried out. A day later the documentary will be screened Taro. The echo of Manriqueafter which a colloquium will be opened in which the director of the feature film will participateMiguel G. Morales. On the other hand, several reproductions of the Cosmos Flagsdesigned by Manrique for the inauguration of the Roque de Los Muchachos Observatory in La Palmawill be placed in the street Reverendo Párroco Don Vicente Jorge Dorta, one of the main streets of the town. Likewise, the candidates for queen and pilgrimage of the festivities will also show them during the gala on a stage decorated with Manriqueño motifs.
The FCM thanks the Arafo City Council for the memory of César Manrique, wishes all the residents to enjoy their patron saint festivities and trusts that the artist's work and ideas constitute a stimulus to face the challenges they pose in the best way present and future.