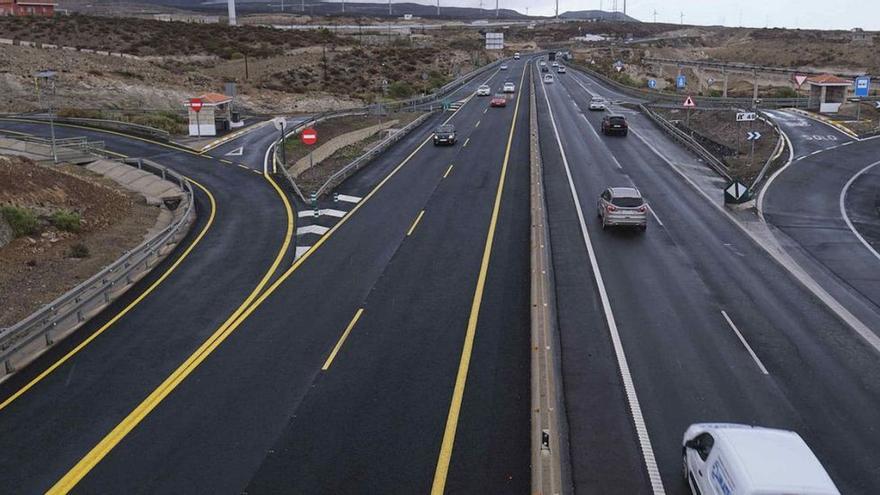 The mobility area of ​​the Council of Tenerife will carry out pilot tests of different types and brands of beacons that are on the market and that could be used in the Bus Vao Lane projected for the road of regional interest TF-1 between kilometer points 0 and 20, between Santa Cruz of Tenerife and the Arafo industrial estate towards the capital of Tenerife.
The Minister of Mobility, Enrique Arriaga, explains that the test will be carried out at the Santa Cruz de Tenerife interchange and will allow try different lightscheck its resistance and wear to implement the most effective in the new bus lane that the Cabildo will execute in the TF-1 that will be put into operation before the end of the year.
In addition, Arriaga stresses that "Tenerife it will go from having 3.2 kilometers of Bus Vao lane that it currently has to almost 50 by the end of the legislature, making a leap in quality in terms of the mobility in public transport refers". And he adds that "the implementation of the BUS-HOV is an important incentive to promote the use of public transport, by making it much faster, just as it promotes the shared use of private vehicles. This is a measure that would significantly reduce the number of vehicles entering large cities".
The insular director of Mobility, José Alberto León, points out that the works for start up the Bus Vao lane will start in 2023.