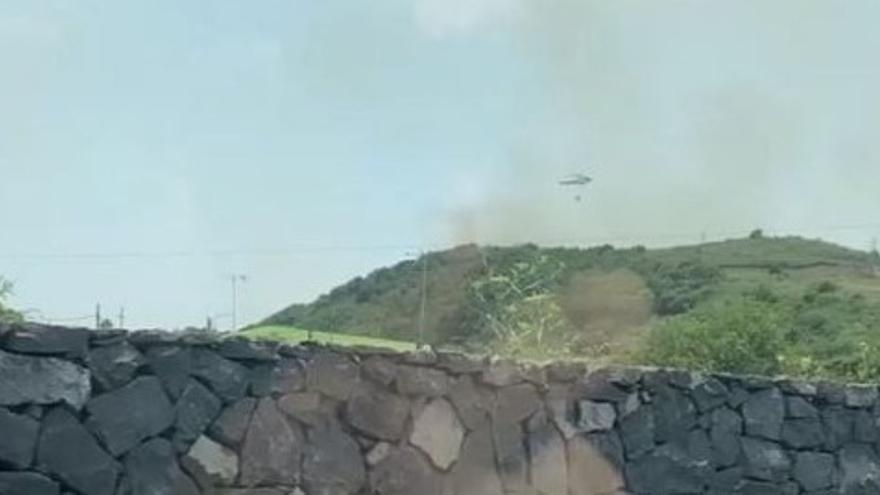 The outbreak of fire began this Friday, July 22, in San Juan de Los Llanos, in El Tanque, has already been considered controlled and has affected about six hectares. This has been confirmed by the mayor of said municipality, Esther Morales, through a publication on his Facebook account in which he clarified that "the rapid intervention of the firefighting resources and the availability of water from the Los Partidos pond has prevented the fire from spreading to the robust mass forest". Likewise, the councilor has specified that the terrestrial media will continue to supervise the area and take extreme precautionary measures until its total extinction.
The rapid intervention of a helicopter and volunteer firefighters from the Santiago del Teide City Council facilitated the control of the fire.
This is the second fire that has been registered in Tenerife, after the one that is still active in Los Realejos has already destroyed more than 500 hectares and has affected a perimeter of about 11 kilometers, especially public mount. The alarms went off on Thursday the 21st at around 10:19 am in the Los Campeches area and very soon all available resources were activated, including aerial means. Despite the quick reaction the fire spread through the forest crown of Los Realejos and in a few hours reached San Juan de la Rambla and reached the limits of La Guancha.
The National Police and the Civil Guard The causes of this fire are now being investigated.