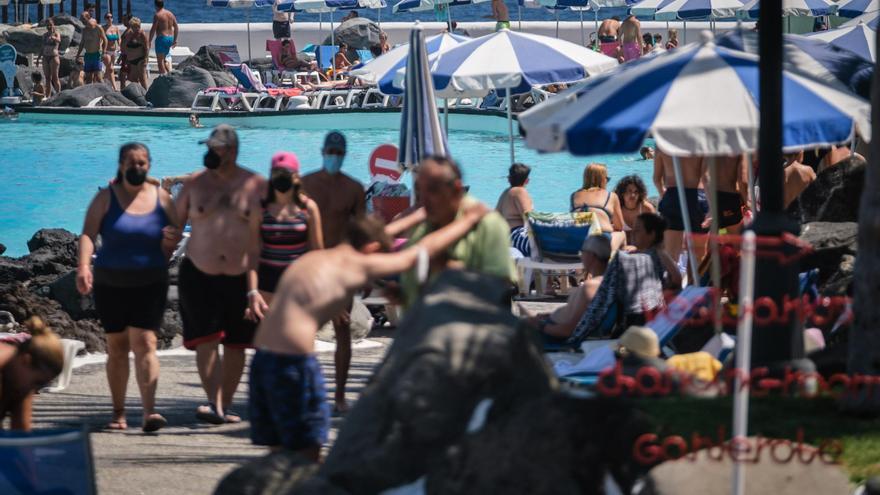 The PSOE of Cross port regrets that the town hall of the tourist town had to pay 1.2 million euros to Social Security for the debts generated by the unsuccessful concession of the bars and restaurant services of the Lago Martianez"that also left a million euros of canon without paying because the previous government (PP-CC) did not collect it".
Socialists lament "the irresponsibility of the representatives of PP and CC for voting against in the last plenary session the payment of a debt generated in his mandate." In his opinion, the popular and nationalist opposition showed "boldness" by voting against the payment of a Pamarsa debt with Social Security "which they themselves generated with their disastrous management of the previous concession of these services in Lago Martiánez".
"With their vote against, PP and CC have once again portrayed themselves, revealing their lack of responsibility and, in the first person, that of two of their current responsible councilors who caused the City Council to face this situation with their disastrous management. debt with Social Security", stressed the socialist councilor Julia Navas.
"This payment endorses the commitment of the Government of Porto to continue taking steps in the liquidation process of the public company Pamarsa"
For the Socialists, this payment "endorses the government's commitment to continue taking steps in the liquidation process of the public company to which is added the different procedures that are followed for the concession of the different restoration establishments through the respective public procedures. We want to meet the objectives set for, even if we are left alone, to be an administration responsible with the present and future of the Pamarsa workforcein addition to enabling the revitalization of premises that will promote more economic activity in the city", explained Navas.