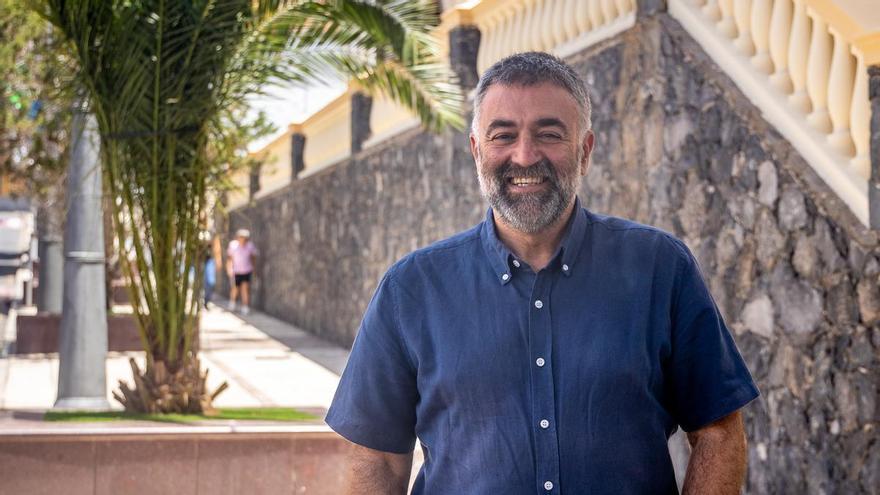 The Summer University of Adeje dedicates this week two courses, taught by the professor of the Department of Nursing of the University of La Laguna Alfonso Garcia Hernandez, to death, «the great taboo of these times». These are two formations entitled Communication, loss and grief Y anthropology of deathwhich began to be taught this Monday, July 18, 2022.
Alfonso Garcia Hernandez remember that "sex was the great taboo until the Victorian period, and today it is death." His two courses try to normalize something so natural, and yet so traumatic for many people, such as the process of dealing with the loss of loved ones and better understanding death itself and its rituals. In his opinion, "our society of consumerism and appreciation for eternal beauty and youth distances us from the understanding of death that other cultures do have."
Both courses are taught in the Cultural Center of Adeje until Wednesday. People who want to have the tools to overcome their own grieving processes, as well as people who want to know how to help those who are going through this personal trance, have enrolled in the course dedicated to communication and loss. "We say that we speak openly about death, but that is not the case. We have biologized and psychologized it a lot, but it would be necessary to incorporate other dimensions, understand how one lives emotionally, and also from a moral, philosophical and sociocultural point of view».
a personal process
«A person who goes through a mourning must be aware that he is in a process that is personal and is more than a biological, psychological and social response to the loss, because, deep down, it is the reconstruction of a world of meanings that it has been challenged by the loss", details the teacher. This generates emotional, behavioral and symbolic responses that lead to adapted, maladjusted, traumatic and even spiritual grief..
«In the course we try to at least identify the symptomatology that would make external help necessary, as opposed to the one that indicates that the duel can be coped with personally. And, above all, understand that it is something natural to human beings because we all lose at some point, "says Hernández. In his opinion, «It is difficult to determine how much time is necessary to spend a duel, because everything will depend to a large extent on what is done with that time». In the initial phases, it does consider it important that "in a few months" the person returns to their natural life, even if they still suffer pain.