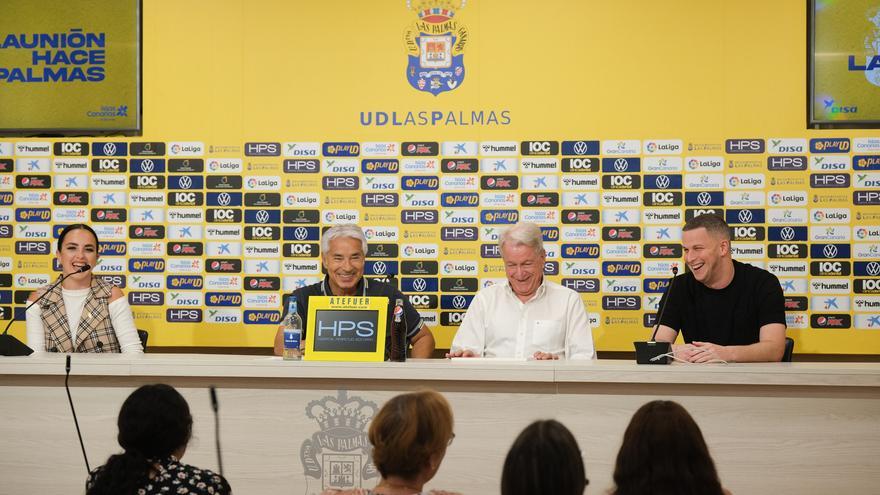 An exercise of faith. The consequence of the effect of 'I see a lot of partying hereuí'. 10,142 reasons to kiss the shield. The 2022 season ticket campaign for UD Las Palmas closed the renewal section yesterday with more than ten thousand cards. Today and tomorrow the changes of seats are carried out in person at the Subscriber's Office in the Gran Canaria Stadium and in person. Everything indicates that it will be possible to beat last year's figure, which amounted to 11,200 cards.
Without a notable promotion, the success lies in maintaining the 2021 prices and in the tremendous end of last season, which was closed against Tenerife in the second leg of the promotion playoff.
in the noble area
It should be noted that the league season kicks off next Saturday, August 13, at Gran Canaria with a visit from Real Zaragoza (10:00 p.m.). The second match day at home is played on a Monday (August 29) and from 9:00 p.m. against the recently promoted Andorra, which has in its ranks the goalkeeper from Gran Canaria, Raúl Lizoain Cruz.
The challenge for this season ticket campaign is to reach 15,000 cards in 2014. An imperial challenge, which allows the yellow club to be placed in the first positions in the loyalty table. At this time, the yellow entity It is the third with the most tickets sold, only surpassed by the 14,000 for Deportivo Alavés and the 12,500 for Málaga CF. Clubs with roots and historical weight in the category such as Real Zaragoza, Sporting de Gijón or Real Oviedo still lack figures. In the last league edition, they broke all records. In the case of the handicraft team, it had the support of 20,000 members, compared to the 19,960 from the Gijon team and the 18,000 from the Oviedo block.
UD needs the encouragement of their fans to sneak into the zone of privilege, as was proven at the end of last season. Against Real Oviedo, in the dispute over the penultimate competition date, the Siete Palmas venue recorded an entry of 30,063 faithful. However, the greatest influx occurred at UD-Tenerife with 31,502 fans.
The push of new subscribers is missing and the start of the competition also acts as a judge to attract affiliates. The online campaign ends on August 7. Hiring Vitolo is conceived as a nod to glamour. Having the double 'V' is another shortcut to glory. Two of the best faces of this century who are called to lead the project to the First Division. With García Pimienta at the end of the world. The street art of the double 'V' and the charm of Kirian and Moleiro. It's time for the fantasists, who demand more encouragement in the stands.