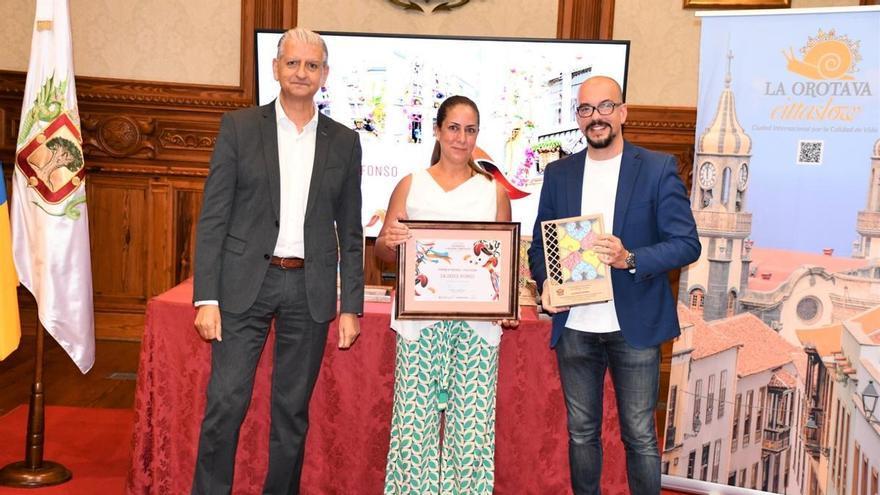 The Municipality of La Orotava recently awarded the prizes for the contest for shop windows and commercial facades on the occasion of the festivities of the Villa. In the category of facades, the company Calzados Afons won the first prize, while in this category the second and third went to Amarca Atelier and Carmen Corte y Confeccion, which also won the popular prize. In shop windows, the company Pianoforte won first prize, followed by Amor al Arte Tattoo Studio and Ferretería Orotava. people's awardby online voting, went to Atmósfera Mundisport Orotava.
This edition of the contest featured about twenty participants and all were also given a handcrafted gift, linked to the patron saint festivities, as a sign of gratitude for their involvement and participation, thus contributing to setting the mood and boosting the commercial activity of the municipality. The collaboration of other companies in the municipality that renovate their establishments but do not participate in the contest was also appreciated.
"Everyone, like the neighbors who decorate their houses with motifs alluding to these traditional celebrations, are valued for helping to keep alive this flame that characterizes the villeros as it is to show the traditions and give greater prominence to the festivities. A) Yes, La Orotava It is a projection showcase for visitors and citizens in general", details the local government (CC).
The event was attended by the mayor, Francis Linares, and the mayor delegate of Trade, Felipe David Benitez (CC)accompanied by other members of the municipal corporation.