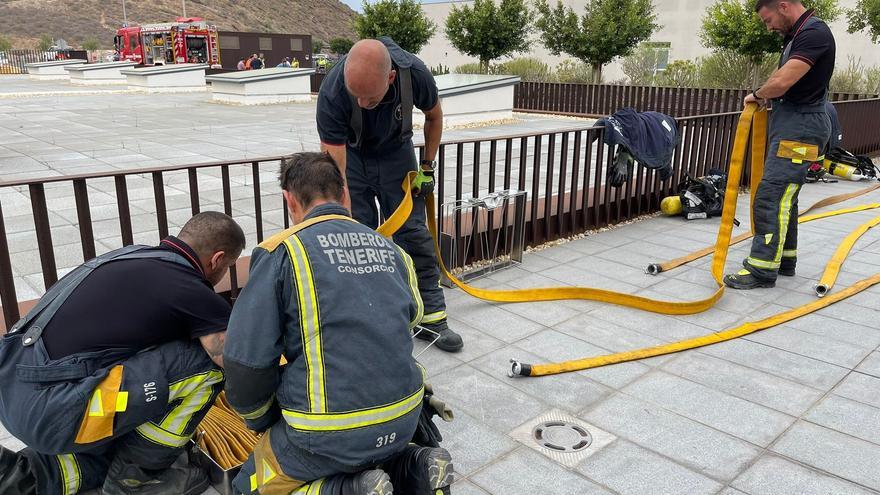 Firefighters of Tenerife participated this week in a fire drill at the Hospital del Sur (CAE El Mojón), as reported this Saturday by the council in a press release
Specifically, members of the San Miguel Fire Station intervened in this action in which an emergency caused by a short circuit was represented in the office located on the ground floor of the surgical block of the health building.
In addition, members of the CECOES 1-1-2, the Local Police and Civil Protection of the Arona City Council, as well as workers and patients, also collaborated in the exercise, attached to the Self-Protection Plan of the hospital.
For its part, the drill began at 11:30 a.m. last Thursday with a fire in the office that began as an attempt but eventually became a sector emergency, affecting the ground floor of the surgical block and the lobby.
From then on, the device was activated to extinguish and contain the fire and evacuate patients and professionals requesting the presence of firefighters.
Meanwhile, upon the arrival of the Consortium professionals, they assumed command of the emergency, deploying the necessary operations to put out the fire.