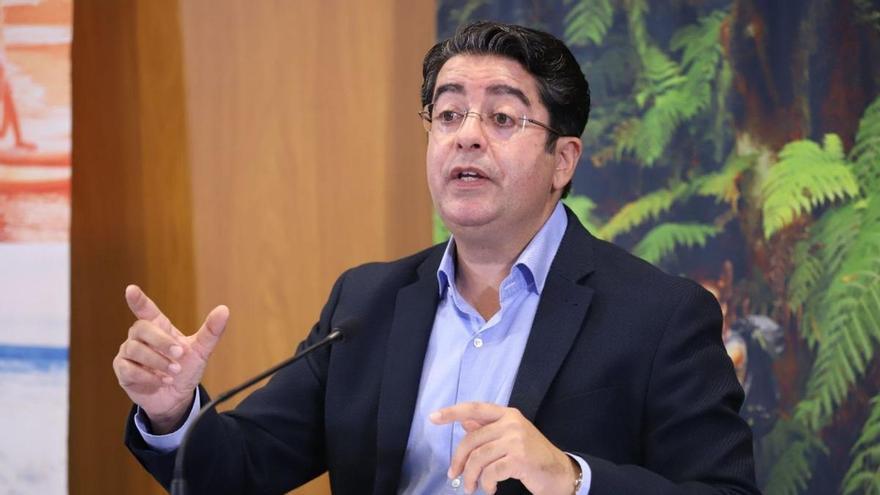 The Council of Tenerife it was the first institution on the Island to claim the headquarters of the European Tourism Agency. The president of the Island Corporation, Peter Martinformally presented last November to the Government of the Canary Islands the request for Tenerife to be the headquarters of this body.
The request was submitted, therefore, eight months ago to the regional Executive. Pedro Martin assures that «Tenerife It has a lot of interest and more than enough reasons to host the European Tourism Agency, so we have transferred our willingness to provide all the resources that are necessary to promote it».
«At a time when it is about to be decided whether the Canary Islands will finally be chosen and, even so, it is not known which Island will host the venue, I insist that the important thing is to promote the candidacy; Later, the location of the headquarters will be sought, with the greatest possible consensus, "says the president.
«Tenerife concentrates the largest total air traffic in the Canary Islands and even exceeds what we registered before the pandemic with some issuing countries, such as France, Italy, Austria, Iceland, Hungary or the Czech Republic, which is contributing to the diversification of issuing markets, "he indicates.
Pedro Martín highlights the island's connectivity, which has increased by 15%. «Today, Tenerife connects with 31 markets and 137 destinations through 54 airlines», value. He also highlights "the recent opening to the North American market with the direct flight Tenerife Sur-New York". And he summarizes: «99% of connections to the European continent are brought together by the main international airport, Tenerife Sur».
In addition to aerial leadership, the president details other arguments, such as the fact that Tenerife hosts 38% of the accommodation offer in hotels and apartments in the Canary Islands; 36% of tourism in the Archipelago and 34% of total overnight stays in the Islands. Likewise, he underlines, «Tenerife contributes 36% of the accommodation income of the Canary Islands and 37% of tourist turnover. The Island also has the largest concentration of four and five star hotels in Europe", concludes the president.
For her part, the island director of Tourism, Laura Castro, highlights the fact that "Tenerife is the first Smart Tourist Destination in Spain, a certification granted by the State Society for the Management of Tourism Innovation and Technologies (Segittur). , and also has the certification as a Biosphere tourist destination».
Castro emphasizes the diversity and natural wealth of the Island, which has 43 of the 146 protected areas of the Canary Islands. Almost half of its surface is protected (48%). In addition, it treasures two World Heritage Sites. On the one hand, the Teide National Park, declared by UNESCO in 2007, which contains a great wealth of plants, fauna, geological and landscape. On the other hand, the city of La Laguna, Heritage since 1999 and the only one in the Canary Islands that currently holds this title granted by Unesco.