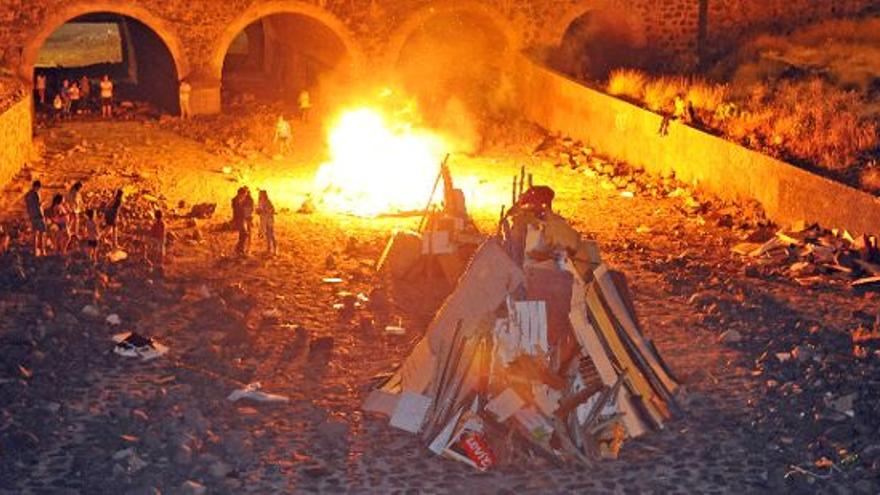 The Council of Tenerife he has bonfires prohibited on the occasion of the festivity of San Juan and San Pedro, on June 23 and 28, in the area at risk of forest fires on the island, which includes all the midlands and the rural parks of Teno and Anaga.
In a statement, the insular corporation recalls that it has declared from June 13 to October 16 of this year the alert period for forest fires on the island, for which it prohibits making bonfires in risk areas.
In the areas outside the wildfire risk zonewhere the power of authorization falls on the town councils, the bonfires may be authorized if they comply with the rest of the applicable regulations, authorization that will depend on the local corporations.
Firefighters of Tenerifelike every year, will activate a special attention device in the island's parks, since this traditional celebration in which fire is the protagonist can cause exceptional situations, adds the corporation.
In this regard, the Cabildo recalls that on a recurring basis there is usually a notable iIncreased service for bonfires that get out of control, are not well finished off, generate wandering, burning of polluting elements or incidents associated with increased activity