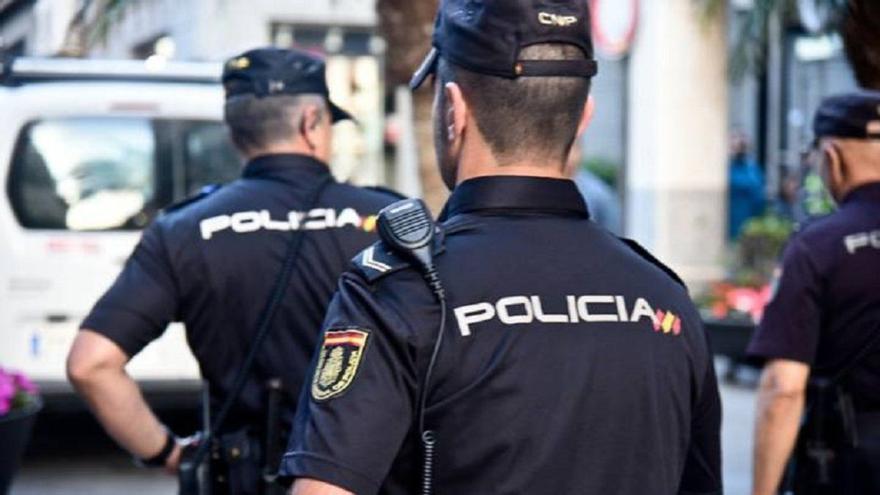 The National Police has arrested two alleged perpetrators of a life-threatening arson crime of people provoked the dawn of May 31 in a kiosk in Adeje, located specifically in the Centro Costa shopping center.
Between one and two at night several people watched as a kiosk in a state of remodeling in which no professional activity was carried out burned. Apparently, according to witness statements, it was a place where homeless people used to spend the night, whose personal disputes could have been the motive for the fire.
Adeje kiosk It was built mainly out of wood. and according to a report from the scientific police of the National Police, no element was found that by itself and under normal conditions was capable of producing a temperature that would lead to its self-combustion, so it could only be produced by direct application of the flame or generating a similar temperature artificially on combustible materials and with the use of combustion accelerators.
Thus, the police investigations were developed focused on the search for the guilty, resulting in the location and subsequent arrest of two people, a 41-year-old man with a criminal record and a current search warrant, although for other facts, and a 26-year-old woman, who allegedly argued with another homeless person. Taking advantage of a moment of absent-mindedness, they set fire to the premises, putting at risk not only the integrity of the adjoining premises but also the life of said person. The detainees have already been brought to justice.
The police work was carried out by members of the Local Police Station of the South of Tenerife, including the Local Judicial Police Brigade, the Local Scientific Police Brigade and members of the Local Citizen Security Brigade.