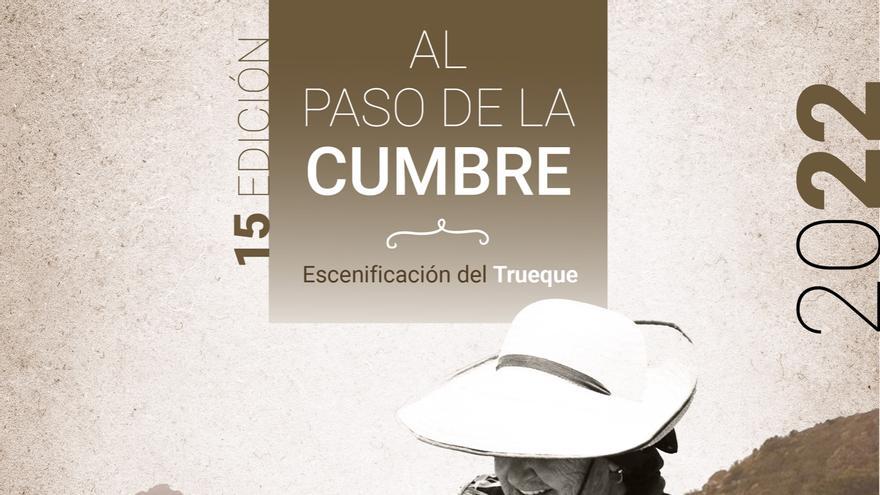 The City Council of Santiago del Teide will celebrate next Sunday, June 26, the XV edition of the Staging of Barter called "Al Paso de la Cumbre 2022", in which the consistory has the collaboration of the Cabildo de Tenerife; the Tenerife Rural Foundation; the Cultural Association Mountaineers of Uzapa, the Dance Workshops of Santiago del Teide as well as the residents of San Juan de la Rambla and the Parranda del Ron of the EMF de Arona.
Thus, and as in previous years, the participation of a large number of people dressed in the costumes worn by the peasantry at that time is expected, including chiefs, goatherds, witches, pigmen, the milkmaids, the bakers… for this purpose, household goods, farming implements, etc., used in the past, are incorporated into said staging.
It should be noted that the activity has its reason for being in the tribute to the Canarian generations that traveled the paths and paths of the archipelago looking for family sustenance; being, therefore, one of its fundamental objectives the revaluation of the products that were part of the exchange system and which affected the social relations that were established as a result of these commercial transactions.
In this sense, those people who want to enjoy the staging of the exchange of products that was carried out in the areas not many years ago, can do so at the different meeting points prepared for the occasion:
– 09:30 am in San Francisco de La Montañeta.
– 11:00 am in San José de Los Llanos.
– 1:00 p.m. in the public square of Santiago del Teide -at which time attendees will be able to enjoy the performance of the Timcua Cultural Folk Association-.
For more information, you should contact the town hall by phone 922 86 31 27, ext. 300 and/or 113.