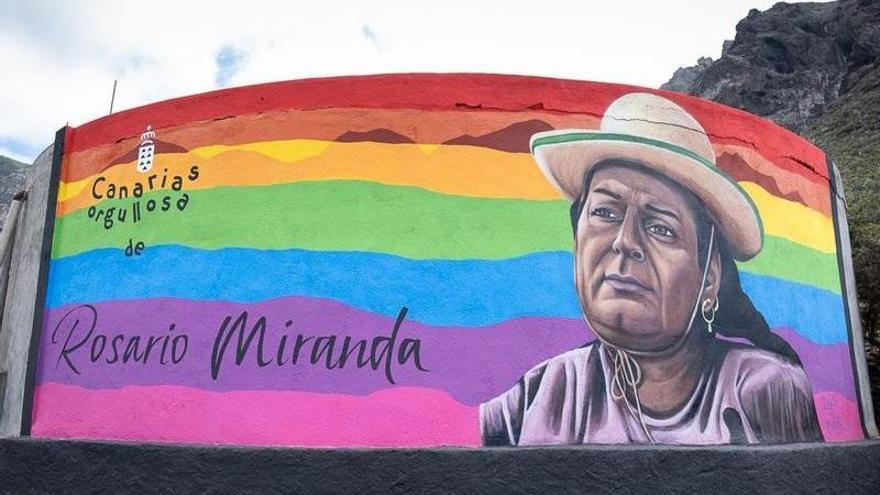 The counselor of Social Rights, Equality, Diversity and Youth of the Government of the Canary Islands, Naomi Santana; the Deputy Minister of Equality and Diversity, Sylvia Jaenand the mayor of Buenavista del Norte, Anthony Gonzalezinaugurated on the afternoon of this Thursday, June 16, 2022 in Goodview of the North a mural in tribute to Rosario Mirandaa farmer who became a reference for the LGTBI movement in the Canary Islands.
The work is located in a pond next to the path of El Risco and the highway of Punta de Tenothe same place where this trans farmer, who died in 2004, used to stop to rest.
Rosario Miranda born as a man, Domingo Regalado, a farmer from Buenavista del Norte who, despite living in a rural setting on the island where the gender perspective was non-existent, did not want to hide and ended up showing the world his true self. The Cabildo of Tenerifein collaboration with the Libertrans collective, already paid tribute to his figure on Saturday, August 31, 2019 in an act in his native Buenavista. A fashion show and an awareness debate will be the two activities through which this recognition will be conveyed to the person who has become one of the main references for the group on the Island.