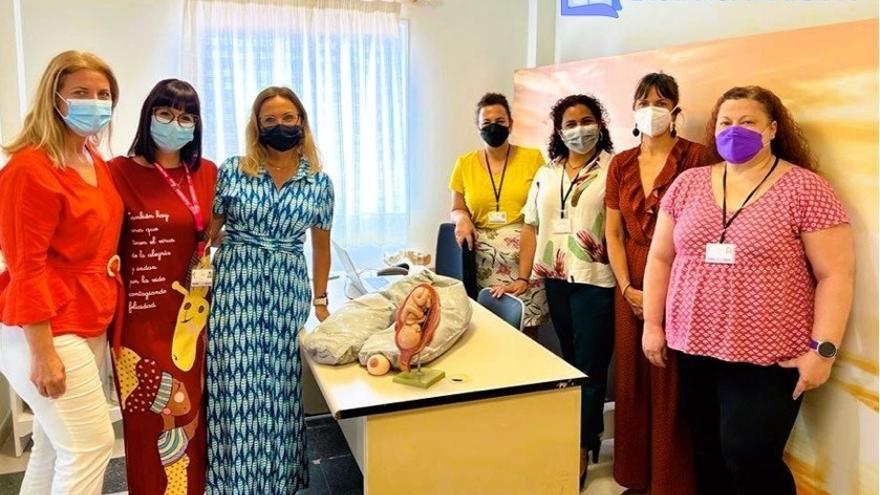 The Primary Care Management of Tenerife, attached to the Ministry of Health of the Government of the Canary Islandshas launched the new Breastfeeding Support Units (UALM), a project that emerged from the coordination of Pediatric Midwives, the Medicine and Nursing directorates and the Management, also counting on the collaboration of the General Directorate of Assistance Programs.
The new consultations will be located in the health centers of La Vera, Los Gladiolos, San Isidro and San Benito, a strategic and easily accessible location to provide coverage to families in the Health area of ​​Tenerife, in the metropolitan area, north and south of the island.
These units represent a reinforcement to the activity that was being provided in Primary Care for the promotion of breastfeeding in health centers.
The objective, details the Ministry in a note, is provide solutions to possible problems or difficulties that arise in terms of breastfeeding from ordinary consultations in the field of paediatrics, midwives, family medicine and nursing.
These specific consultations are intended to provide comprehensive care to families who want to breastfeed and who have encountered difficulties and will support the professionals of the Health Centers and the already existing breastfeeding workshops.
The activity will be led by people selected based on the best training profiles and professionals in breastfeeding and will form a network of expert consultants.
In addition, it will have health professionals with different profiles (family medicine, midwives, pediatrics and pediatric nursing) in order to provide solutions to Breastfeeding problems arising from other professionals or Primary Care areas.
Health points out that the benefits provided by Breastfeeding are "undeniable" in the health of babies, mothers and the population in general, therefore, scientific evidence supports its support with health policies for its protection and promotion.
The care is focused on the family, integrating the couple as a fundamental part of the success of breastfeeding and providing information and support at all times on the right diet, all prioritizing the well-being and comprehensive health of the nursing mother.