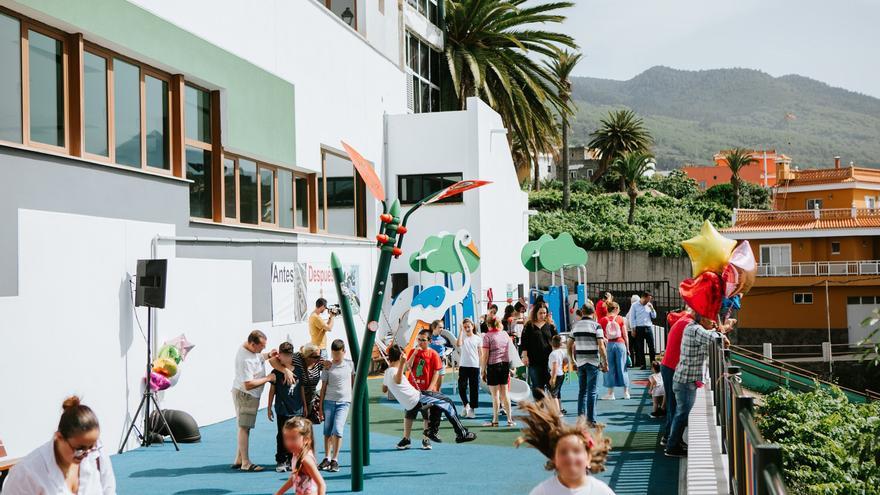 The neighborhood of La Resbala, in the middle of La Victoria de Acentejo, already has a playground. This new infrastructure comes to respond to an old demand from the residents of this nucleus, which until now did not have a provision of these conditions for minors in the area.
The opening ceremony was attended by the mayor, Juan Antonio García, and councilors from the government group, who, together with families from the area, enjoyed a snack beforehand and the performance of the Habemus Theater clowns, who started the laughter of adults and children.
The new leisure area -with a surface area of ​​246 square metres- is located at the back of the Cultural Center of La Resbala, on an esplanade that was abandoned and useless. Now this place has become a cheerful and colorful space, full of elements for games and fun.
The new park will not only be enjoyed by the children of the neighborhood, but also by the users of the Annex Day Service for Minors, inaugurated more than a year ago in the old unitary school, which was renovated to house this resource permanently.
With this action, the commitment of the victorious government group to install a playground in each of the population centers of the municipality is fulfilled. Last summer the one in Los Arroyos was inaugurated, now the one in La Resbala and the next one will be in Santo Domingo.