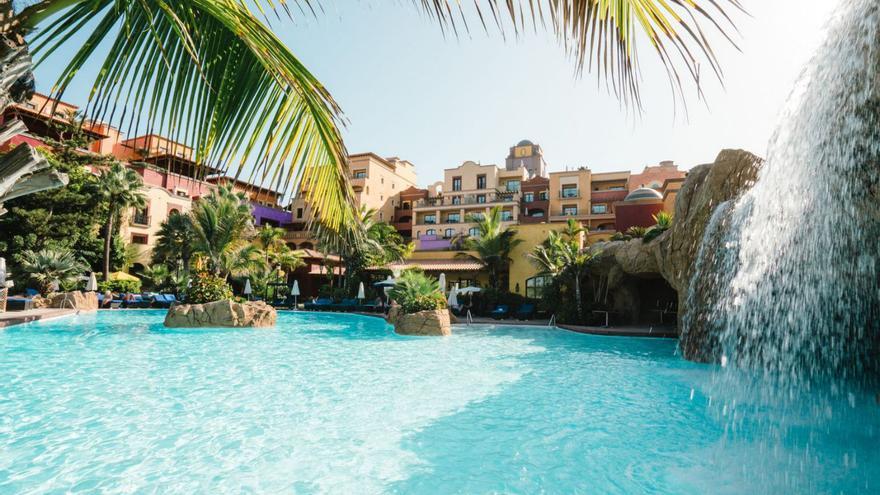 The Hotel Europe Villa Cortés (Playa de Las Américas) celebrates its twentieth anniversary this month. During this time, this luxury complex has remained one of the emblems of the tourism sector in Canary Islands. Since it opened its doors in 2002, it has positioned itself at the forefront of the hotel offer in the Archipelago.
Now, on the occasion of this important anniversary, the Villa Cortés is launching a special offer for its clients during the current month of June. For three weeks, from the past day 3 to the next day 22, it offers the same prices as 20 years ago; a magnificent opportunity to enjoy its facilities with an unrepeatable offer. After this initial promotion, customers will benefit from a 20% discount on current prices until October. Thus, those who book between these dates for a minimum stay of two nights, will be able to enjoy the following prices: double room for 2 people, with breakfast included, 150 euros per night; single room, with breakfast included, 100 euros per night.
In addition, on the occasion of this twentieth anniversary, the Europe Villa Cortés hotel has boosted the offer in two of its restaurants. On the one hand, the Taste 1973, with which it has been committed from the beginning to promoting, promoting and disseminating a global, creative and avant-garde gastronomic experience in a gastronomic hotel context (signature, creative and personal cuisine, with innovative gastronomic techniques ). On the other, the OA Beach Club, on the beachfront, where you can taste gastronomy inspired by the sea, Canarian food and snacks, always taking care of the quality of the product and incorporating the new concepts of real food. It is the latest bet of the hotel after a recent major renovation and in a short time it has become an important meeting point for the south of Tenerife.