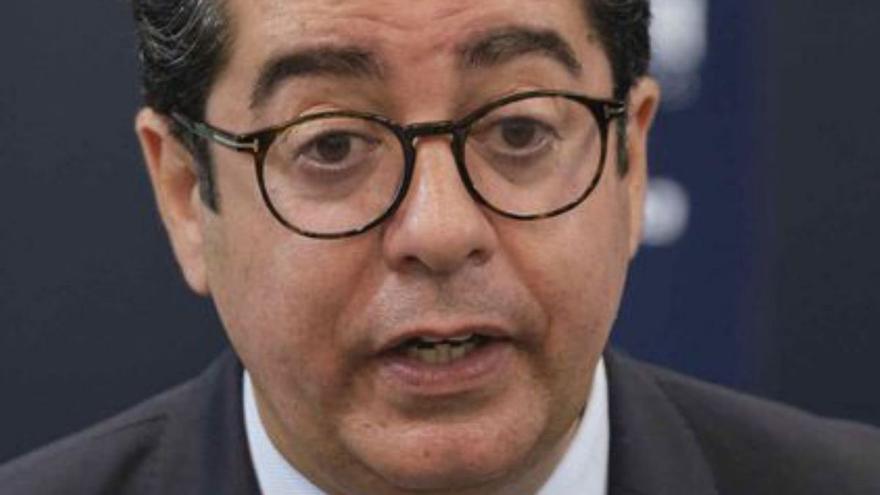 It is a document of Canary Islands Government to which allegations have been submitted and which is open to debate. It is the position of the Cabildo on the draft of the new Governing Plan for Use and Management (PRUG) of the Teide National Park. This is how the island president, Pedro Martín, explains it. He hopes that the Regional Council will be sensitive to these proposals and give the document "a spin", because "in some aspects, it can be improved". He proposes "the greatest possible consensus" in the final wording.
Pedro Martín considers that «we must seek an adequate balance, complicated, but possible, between using a national park as one of our main attractions and its preservation». He understands that "there may be sports events and filming of movies, because it is a magnificent claim."
In addition, he values, "we cannot forget those who have traditionally occupied that space, such as beekeepers." Above all, "find the fit. Do not massify and control any activity, but do not prohibit », he points out.
The president sees it feasible for film productions to pay so that with that money "the safety, cleaning and maintenance of the trails can be improved or to repopulate." He insists that "the objective is not so much to prohibit as to order the controls."
understand that "We have to get funding to expand security and carry out more fire prevention campaigns». He summarizes: «We need a point in common between economic activity and care for nature». Martín concludes: "Vehicle traffic is not going to be prohibited through the Teide National Park, it cannot be a model similar to Timanfaya, in Lanzarote, but it does seem necessary to order visits."