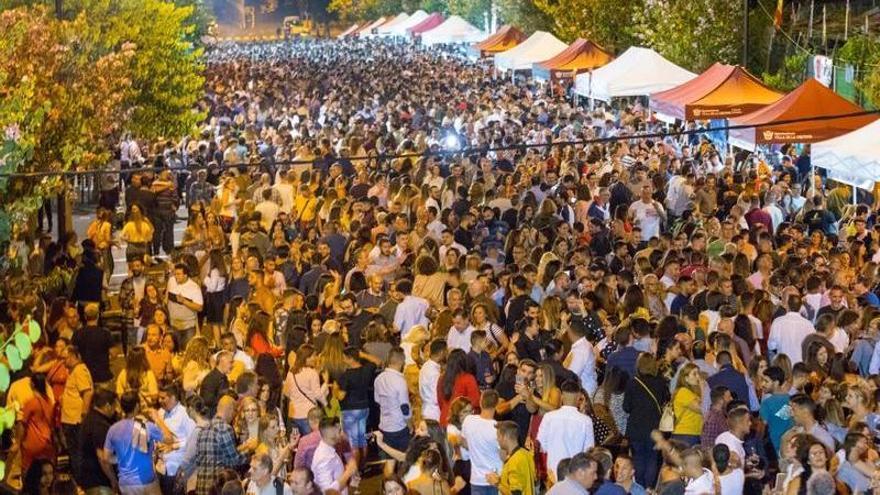 The Municipality of La Orotava reports that the invitations for the massive Presentation of the 2021 Wine Harvest in the Orotava Valleyscheduled for Wednesday, June 22, 2022 from seven in the afternoon, may be withdrawn on the 20th and 21st at Doña Chana Cultural Park. The capacity of the venue, which will be enabled on Mercedes Pinto Avenuewill be 6,000 people this year.
Admission is freebut it must be withdrawn in the two previous days, on June 20 and 21, from 9:00 a.m. to 1:00 p.m. and from 4:00 p.m. to 7:00 p.m., in the Doña Chana Cultural Park. If there are any remaining stocks, they will be distributed on the same day, the 22nd, starting at 6:00 p.m. in the access area. Each person can only withdraw a maximum of four invitations.
They can also be purchased at the invitation distribution station. the tickets for the consumption of the wines, at 1.50 euros each, and the catavinos, at the price of 2 euros. They organize the Regulatory Council of the Denomination of Origin Valle de La Orotava, with the collaboration of the Agriculture area of ​​the City Council of La Orotava and the Council of Tenerife.
Twelve wineries will participate: Illada, The Hague, Bosol, Arautava, La Suertita, Murcal, Tafuriaste, Valleoro, Atlante, La Viñita, Secadero and Tajinastewhich will offer fifty varieties of wines with Denomination of Origin of the Valley of La Orotava. In addition, there will be gastronomic spaces of restaurants and bars of the municipality: Tasca Sansofé, El Empacho Still Life, Higa Balcony, Teté Moments, Snack, El Encuentro, Matías Still Life, Oishi, Carob Tree, Cheese and Wine, La Manobuena. Tapas will cost 3 euros and will be paid at the time.
In the 2021 harvest they were controlled by the Denomination of Origin Valle de La Orotava 770,543 kilograms, with 50% white varieties and 50% red. Of the total controlled kilos in 2021, 21% corresponds to grapes owned by the wineries and the remaining 79% is purchased from 194 winegrowers in the area. The main varieties are the white listán and the black listán.