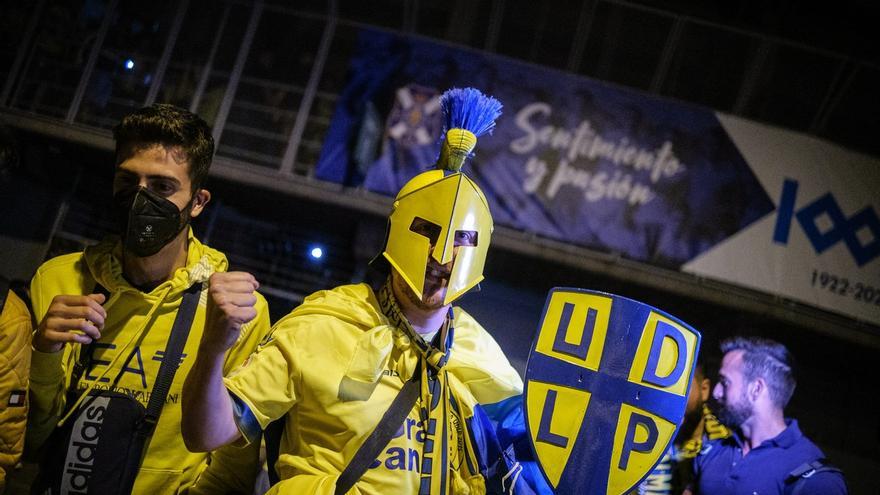 knocked down the C.D. Tenerife to UD Las Palmas in the first round for the pass to the final of the 'playoff', and that's the best thing that could happen to the yellow box. But as the UD Las Palmas player said, Jonathan Vera, "I see a lot of joy and it seems good to me. But a very different encounter arrives. What happens if UD Las Palmas wins 1-0 against Tenerife in the second leg of the playoff?
playoff rules
Goals in own and foreign field are worth the same, one unit exactly the same as the other. It is a novelty, because in the 11 previous editions of the promotion playoff with this format it prevailed in case of tie for the total number of goals the team that would have scored the most away from home. But since that rule disappeared this year for both European and national competitionsthe possibility of an extension is greater, since two identical results are no longer necessary for it to take place.
Thus, what UD Las Palmas has to consider – like CD Tenerife, SD Eibar and Girona CF, the other teams that will compete for promotion – is to score as many goals as possible regardless of where they are, with the aim of having a goal difference as wide as possible.
There are up to three examples in the four playoffs in which UD has participated in which the greater value of away goals was decisive. Two of them favored the yellow box, especially the last one, because it served for promotion. In the 2014-15 season, Las Palmas lost 3-1 in Zaragoza and then won 2-0 in Gran Canaria, which enabled them to come back from the tie and go up.
A year earlier, the island team eliminated Real Valladolid thanks to a 1-1 draw at the José Zorrilla and a 0-0 draw at Siete Palmas, until in the following match, against Córdoba CF, they lost out.
In the first duel played at El Arcángel, UD obtained a goalless draw, so they ran the risk of staying on the brink of promotion with any equalizer that was for nothing. So it was, and not in any way, because Uli Dávila's 1-1 came in added time when thousands of fans had already descended from the stands to the defunct athletics tracks to celebrate.
Today, such a circumstance would not have occurred, but the outcome would have occurred in the extension. Because it should be remembered that since the second edition (2011-12) there are no penalty shootouts to tie the tie. If at the end of a supposed extension there is no winner, the one who has been better classified passes, and that advantage would have been UD against Córdoba and now it is against Tenerife, and in a hypothetical final against Girona.