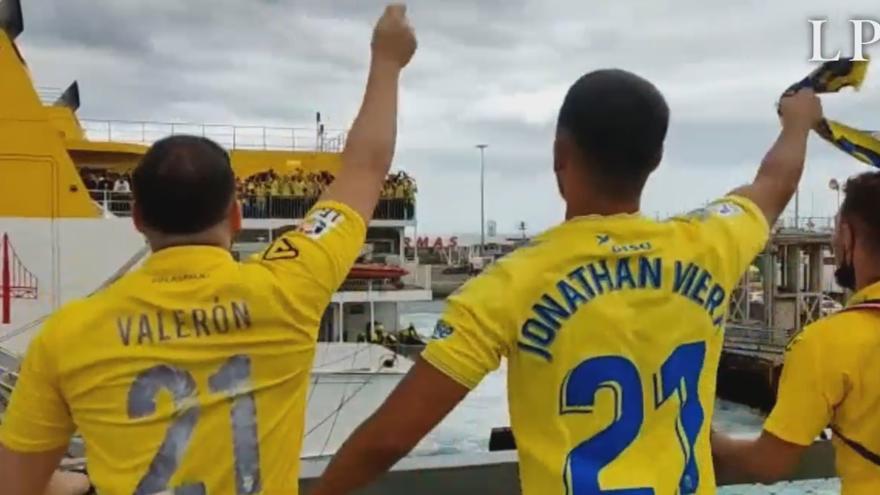 Tenerife has managed to take the tie where it most wanted. The pass to the final is being played against UD in Gran Canaria and they will do so waiting for their opportunity on the counterattack. Ramis' team planned a match as they usually do away from Heliodoro and it went wonderfully (1-0). This season they have won many away games and in Santa Cruz de Tenerife they resorted to their old formula for success.
We are all waiting for UD Las Palmas to play inside as Pimienta and his script have instilled. What did Tenerife do? Steal and get aggressive. The eleven chicharrera did it at breakneck speed. It was the idea, over and over again, to steal and seek the back of the yellow central defenders. The drawing of Las Palmas is clear: 4-3-3. Kirian and Viera have great mobility. They have that availability to get the ball out and try to move it dynamically. But precision is key.
Because when you lose the ball, with the wings open, Nuke Mfulu is left very alone. The distances are multiplied and the Tenerife does a lot of damage to you. I think the second leg will be another carbon copy. There are parameters that do not change: Tenerife away from home beats more comfortably. To the question of whether the 1-0 is fair, we have seen a tremendously even pulse. I don't think Tenerife was superior, UD enjoyed control of the game and also had their chances. It lacked success.
What if he had scored? Tenerife was in an uncomfortable situation due to the latest results at the Heliodoro. He was doing well but he received avoidable goals. They delivered games with balls inside the area, set pieces… But we saw UD more down to earth. The yellows lacked depth and had that luck to finish well.
As well as that tranquility to give the last pass. That was missing. In relation to Jesé's performance, the issue of medical leave influences. The yellow club needs Sadiku since he was at a high level.
Ramis's block avoided pressing you when you put the ball inside, they bit and came out strong. Regarding the controversial festival of Heliodorus, he considers it normal. They were hurt by not being able to finish fourth.