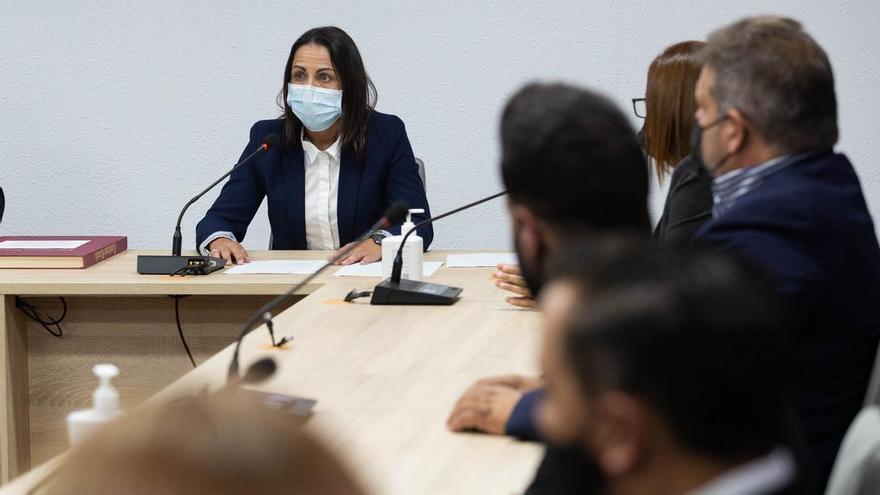 The Municipality of El Tanque wants to become a training reference in the Northwest of Tenerife thanks to the creation of a Regional School of Hospitality designed to qualify the unemployed in the area so that they can find employment in the businesses of the nearby tourist areas of the South, increasingly closer to The tank thanks to the insular ring of roads.
Is Regional School of Hospitality is much more than a long-term project, since the tanker City Council, led by Esther Morales (PSOE), will submit a specific proposal to the next plenary session to give the green light to the start of the public tender to complete the work of this training center. ORa performance budgeted at 708,000 euros.
Esther Morales details that "the municipal efforts promoted by the local government (PSOE) have resulted in obtaining the necessary financing through the Employment and Socioeconomic Development area of ​​the Cabildo de Tenerife, which is led by the island councilor Carmen Luz Basoto build a second plant in the current training center located on Avenida Príncipes de España".
This initiative aims to complement this municipal training center with "a dual training space that allows hundreds of students to be trained to insert them into the labor market through the issuance of certificates of professionalism and the development of training programs in alternation with employment", Morales details. Training initiatives always linked to the demand for employment in the island's tourism sector.
The motion you will defend the tanker government in the plenary session it requests the authorization of the councilors to "approve the specifications of particular administrative clauses and technical prescriptions, and the conformity to initiate the public tender through the State Contracting Platform". Once posted on this tool, the tanker Consistory will be able to receive offers from interested entities for the execution of "this strategic project, which will allow the insertion of hundreds of unemployed from the Daute Isla Baja region", concludes the mayor.
The municipality of The tank It currently has a population of about 2,852 inhabitants. According to the Canarian Employment Observatory (Obecan)this town had a total figure of 264 unemployed last April, 164 less than in June 2021. The current unemployed in the municipality are mostly over 25 years old (246), and there are also some more men without work (134) than women (130).