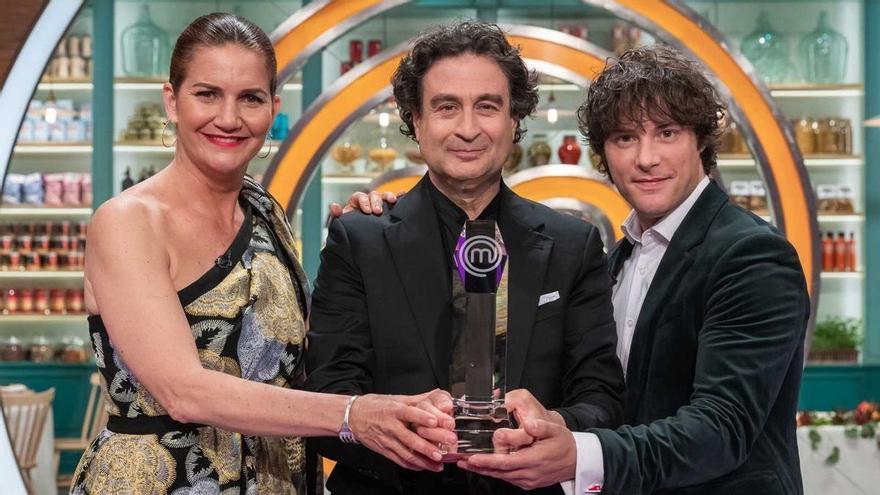 The judges of 'masterchef' participate in 'showcooking' in Tenerife. This is one of the activities planned in the program of the Agrocanarias Fair for this edition, in which some of the most well-known and award-winning chefs on the national scene participate.
As indicated by the Canary Islands Government in a statement, the first of the scales of the Agrocanarian Fairs around the islands has as its starting point the Plaza de La Alameda del Duque, in Santa Cruz de Tenerife, which will have a wide range of activities linked to the primary and agri-food sector, including gastronomy. The local Canarian product will be the main protagonist from May 27 to 30 in a leisure environment designed to bring the rural environment closer to the urban environmenteither.
In this edition, and with the sponsorship of the company Aquanaria, located in Gran Canaria, trenowned chefs will show the quality of the great Atlantic sea bass as the main ingredient, integrated with the wide range of products from the Islands. like dishes Strong for this event, chef Javier Torres, from the Cocina Hermanos Torres restaurant in Barcelona, ​​with 2 stars from the Michelin Guide, will be on Saturday, May 28, from 12:30 p.m. to 1:30 p.m. sharing his gastronomic proposals.
On Sunday 29, at the same time, the judges of the popular TV show MasterchefSamatha Vallejo-Nágera and Pepe Rodríguez, together with the Canarian chef Diego Schattenhofer, from the 1973 Taste restaurant at the Hotel Villa Cortés, will offer live show cooking that will also be broadcast in streaming through the fair's official channel.
The fair is part of the strategy of the Ministry of Agriculture, Livestock and Fisheries to promote contact between consumers and suppliers with the aim of generating new business opportunities in a format that facilitates interaction between operators to promote and sell Canarian products more directly.
This initiative of the Ministry of Agriculture, Livestock and Fisheries of the Government of the Canary Islands, with the participation of the Canarian Institute of Agrifood Quality (ICCA), the collaboration of the City Hall of Santa Cruz de Tenerife and the Canarian Rural Environment Management organization (GMR Canarias), will have its starting point in the Plaza de La Alameda del Duque de Santa Elena, next to the Plaza de España, from May 27 to 30, coinciding with the Day from the Canary Islands
The Agrocanarias Fair will have a space for exhibitors from the agri-food sector, gastronomic stands -which will exclusively offer elaborations with products from the Islands-, a market area for the sale of products to the public, and two scenarios for outreach and leisure activities. The exhibition will have a schedule from 12:00 to 9:00 p.m., which will last until 1:00 a.m. with musical performances and gastronomic offer. Producers and exhibitors who want to participate can register on the website www.feriaagrocanarias.com.