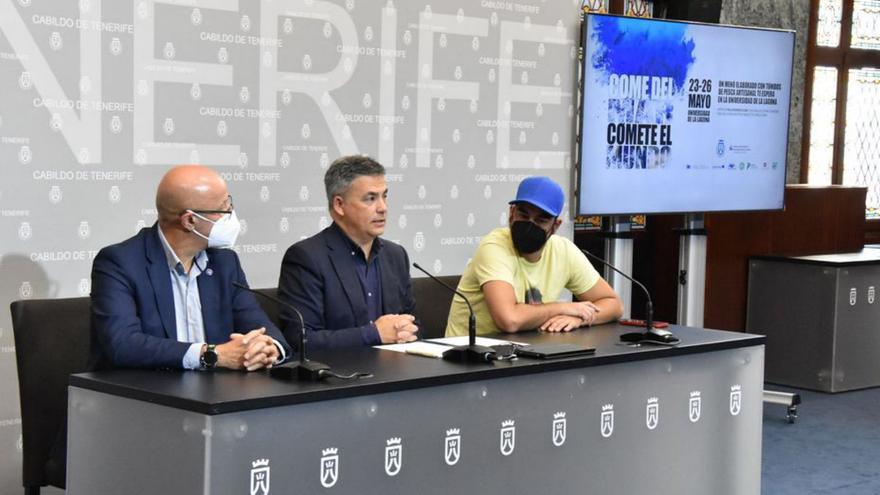 The council and the University of La Laguna (ULL) jointly undertake the promotional campaign Eat the sea, eat the world, which aims to promote the consumption of zero kilometer fishery products in university canteens and halls of residence.
The island councilor for the primary sector, Javier Parrilla, explains that this initiative is part of the strategy to promote and enhance local fishery products, as well as the promotion of the collective brand Pesca Artesanal, which guarantees the quality and traceability of products and the sustainability of the methods used.
The campaign will be held from the 23rd to the 27th of this month and will consist of the distribution of a free menu in several university dining rooms. The tuna will be the star of the menu and it will be necessary to purchase a voucher through the link pescatenerife.com/comedelmar. Participants must respond first to a survey on fish consumption and after the event, to a second on the result of the tasting,
The campaign has the collaboration of the Canarian actor and comedian Aarón Gómez, who will star in several promotional videos.